Highlights from London Design Festival
---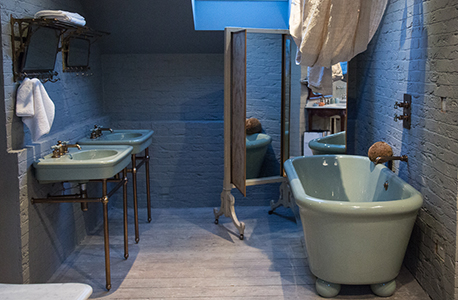 November 9, 2015
This year, design directory Modenus launched a new concept, Designhounds (www.designhounds.com), just in time for a tour to London Design Festival. Participating designers and bloggers from the U.S., Canada and the U.K. visited a number of design shows, including Decorex, Tent London and 100% Design, as well as spending a day in the Cotswolds exploring antiques markets. We've selected the group's favorite kitchen and bath finds. 


View a gallery of more finds here.
Philip Watts steals Modenus' heart every year, and this year was no different. A new collection of coin-inspired door hardware had us at "hello!"

Modenus Hardware
Netherlands-based faucet manufacturer Quooker was yet another highlight discovered by our resident kitchen designer, Richard Anuszkiewizc. The 24k gold-plated boiling-water faucet, Fusion, is as visually inspired as it is functional.

Fusion from Quooker
Perrin & Rowe have only recently introduced their new Deco line but area gearing up for another collection launch in 2016, and the Designhounds were able to get a sneak peek. In collaboration with Water Monopoly in London, Perrin & Rowe is launching Rockwell, a suite of mid-century-inspired fixtures and fittings that are available in a number of retro colors.

Perrin & Rowe's Rockwell