NKBA Hall of Fame Welcomes Francisco Cosentino
---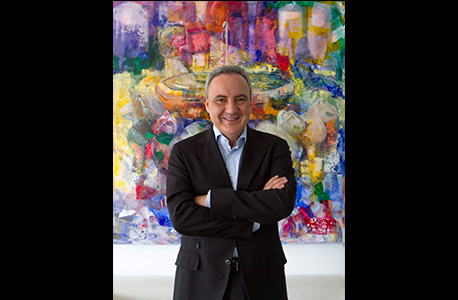 February 18, 2016
Francisco "Paco" Martinez-Cosentino, president of the Cosentino Group, has been announced as the 2016 inductee into the Kitchen & Bath Industry Hall of Fame. Inductees are selected by a standing program committee from nominations made since the Hall of Fame's establishment in 1989. Including the 2016 inductee, 87 individuals have received this national recognition. Paco Cosentino will join other honored and esteemed industry members, including inventors, business leaders, designers and educators.

KBB spoke with Cosentino to find out how he reached this milestone in his career.

L to R: Bill Darcy, NKBA CEO; Francisco Martinez Cosentino Jr., Business Unit Director, Cosentino North America; Paco Cosentino, President, Cosentino Group; Pilar Martinez Cosentino, Deputy General Manager, Cosentino Group; Eduardo Cosentino, President & CEO, Cosentino North America
KBB: Explain your background and why you were first inspired to join the industry.

FC: I worked to grow my father's company – a small stone business – in Macael, Spain. Though there were several failures along the way, we persevered, knowing we were contributing jobs to families in the area and boosting the economy in the place I was raised. I spent a lot of time driving around the mountain range learning the quarries and their operations. I wanted to know everything about the stone we were producing – from the land to the excavation process and production techniques, to the end uses.

KBB: What do you consider your biggest accomplishment in your career?

FC: We developed the first global line of quartz surfacing, Silestone, in 1990. Twenty-six years later we have developed more than 120 colors that have changed the way in which the industry utilizes innovative, high-performance surfaces with ultimate design. Through quartz surfacing, we have not only stayed on top of design trends but also reinvented the color offering to continue to innovate and inspire design.


Cosentino Headquarters in Spain
KBB: What makes your company a success?

FC: Having built a company from a modest family business to a worldwide leader, a spirit of entrepreneurship remains engrained in the company's fabric and spirit and is an integral part of our success today. We are not only an innovator in the surfacing market through product offerings but also through customer service and accessibility. Our company has major investments in developing our infrastructure internationally to be close to our clients and their needs.
KBB: Why do you believe you were inducted?

FC: We listen to our customers and employees and find products that are relevant and make sense to the marketplace. Above all else, we strive to be a company of good people who are honest and who work hard to be great. I have always believed in the virtue of giving back, elevating others and reinvesting in the industry for the future wellbeing of its members and the market as a whole.
KBB: What are your goals for the future?

FC: I began my career under my father, learning every operational detail of his stone business in Spain. My goals have always been to grow the business and remain passionate about innovation and entrepreneurialism.


Company Campus in Macael, Spain