Photo Story Contest Highlights Indoor/Outdoor Design
---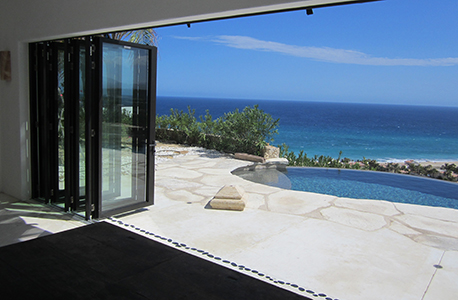 September 24, 2015
NanaWall Systems has announced winners of the third-annual Photo Story
Contest, which were selected based on each project's premier design,
application story and imagery.
The contest invited architects, designers, contractors and homeowners to
submit their personal NanaWall projects for the opportunity to be
featured on the company's website and blog, in future idea books and
potentially showcased in future national advertising campaigns. Winners
were selected from a pool of submissions segmented into the following
categories: Extreme, Commercial, Commercial Interior, Interior Remodel,
Pool House and Residential.


View a gallery of residential winners here.
Applicants explained how the sliding glass walls were incorporated into
their residential or commercial projects. A new "Extreme" category was
added this year to showcase durability in extreme weather conditions
such as hurricanes or subzero winters. One winner shared their story
from Baja California, Mexico, where the NanaWall faced a Category 4
hurricane, Hurricane Odile, only two months after installation.
Winners:
Best Remodel 2015
Location: Boston
Architect: ZeroEnergy Design
Contractor: Ralph S. Osmond Company
Photographer: Eric Roth Photography

Best Residential
Location: Seattle
Architect: Gelotte Hommas
Best Extreme Condition
Location: Cabo San Lucas, Baja California, Mexico
Contractor: Juan Diego Perez