Sneak Peek: Design Week in Milan
---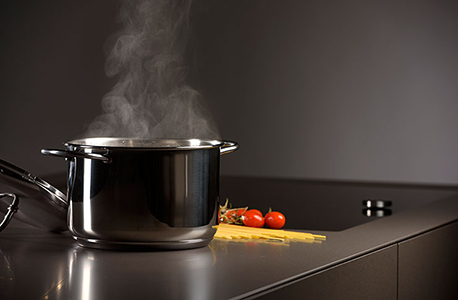 April 1, 2016
Known as Salon Internazionale del Mobile, the international show returns to Milan for its 55th year with more than 1,300 exhibitors presenting everything from furniture to tile and kitchen counters. The biennial EuroCucina and its collateral exhibition, Technology for the Kitchen, are also back, along with the International Bathroom Exhibition. The show will play host to more than 30,000 people from April 12th -17 at the Milan Fairgrounds. 


View a sneak peek of products here.
"The 55th edition will be a huge international draw, with 70 percent of the operators coming from more than 160 countries and a wide range of top commercial offerings," said Robert Snaidero, president of the show. "Internationalization and innovation are the key drivers of this important edition."
Eurocucina itself will contain 120 exhibitors across 247,570 square feet and present innovative kitchen products in response to the demand for functionality from consumers. Stainless steel and natural stone are predicted to have an edge in this edition.
Technological innovation, energy efficiency, ease of use and aesthetic considerations will characterize the Technology for the Kitchen (FTK) pavilion, which is dedicated to built-in electrical appliances and cooker hoods. In this space, the emphasis lies on cutting edge technology devised for the gourmet cooks and for bringing connectivity into the kitchen. FTK will contain 40 exhibitors over 129,167 square feet.
With 200 exhibitors spread over 204,514 square feet, the International Bathroom Exhibition will showcase totally innovative solutions for personalizing domestic space. This part of the show will emphasize the increasing demand for wellness and self-care products in the bath.
Keep an eye open for more products and articles covering the show on KBB's Facebook, Twitter (@kbbconnect) and Instagram (KBB_Magazine) platforms and more in-depth coverage following the show.