The Essence of Building
---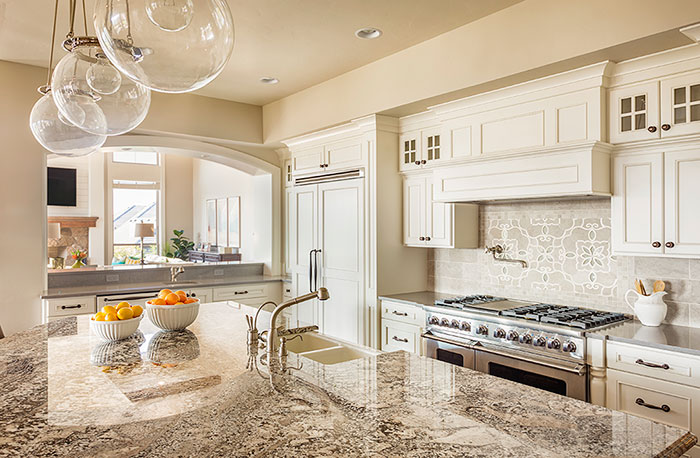 September 2, 2016
The International Woodworking Fair (IWF) is one of the best places to witness innovations in furniture manufacturing, cabinetry, architectural woodworking and material processing – and this year it was right in KBB's backyard. Set in Atlanta on August 24-27, the fair featured companies from 90 different countries and 49 states with countless products to peruse.
View a gallery of products here.
As the largest woodworking technology trade show in North America, IWF is known for introducing and selling particularly manufacturing equipment, supplies and innovative technology. Trends seen at KBIS continued into this show, with particular emphasis on several products and innovations like European cabinetry, space-saving functionality, eco-friendly surface materials and soft-close doors.
"Much of what we saw and heard from wood finishers at IWF revolved around the desire for having the best finishing products for their discerning clientele," said Joe Kujawski, director of marketing, wood segments, Sherwin-Williams Product Finishes. "They seek a high-end, stylish, European look that provides aesthetics and durability. Also, the painted cabinet trend is not going away anytime soon, with primary cabinets in grays and shades of white, along with accent pieces in blues and greens. Finally, we talked a lot about helping manufacturers meet sustainability goals."
The educational conference at the show – with six all-day symposiums focused on specific topics – covered everything from closets to finishing to countertop options. Business development and marketing were discussed as well.
"We had double-digit growth in attendance, exhibit space and the number of exhibitors," said Tom Onsrud, IWF 2016 chairman and president of C.R. Onsrud Inc.
"The show floor was very active, and exhibitors were seeing high demand for their products."
The 2017 International Woodworking Fair is expected to take place next August at the Georgia World Congress Center in Atlanta.