Trends and Products from IMM Cologne
---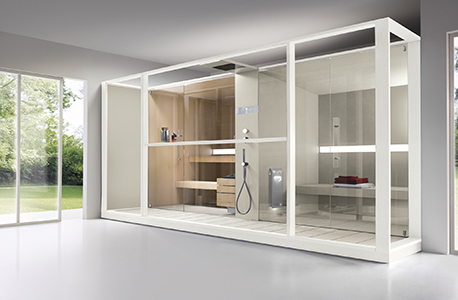 February 1, 2016
In Cologne, Germany, more than 80,000 visitors descended on IMM Cologne, which took place from January 18-24. Visitors came from 128 countries around the globe to see the 1,185 exhibitors, who showcased new products and ideas for the furniture industry. 


View a gallery of products here.
"This year's IMM Cologne really stimulated a keen interest in furniture," said Hans Strothoff, president of the Federal Association of German Furniture, Kitchens and Furnishings Retailers (BVDM). "Rarely has the mood in industry and trade been so positive as at this fair. Wherever you looked only smiling faces and great optimism. IMM Cologne has really catapulted the industry into the new business year with a swing."
Trends at IMM Cologne
Natural Materials
In particular, wood, glass stone and metal are becoming popular. In addition to the large proportion of wood used – such as in tabletops, chair and table frames – valuable natural stone is an increasingly common material. Popular varieties include the European classic marble as well as exotic South American stone with particularly unique veining. The use of tree bark in wall decor has also been seen.
Mid-Century is Back
Across all product sectors, a number of furniture designs are reminiscent of those from the 1940s through the 1960s. These designs make efficient use of materials, have delicate features and are smaller and more lightweight. The trend can be explained by the smaller living spaces available in city homes as well as a case of nostalgia.
Homes are Homier
Coziness and a sense of security are important in the home. There is also an enthusiasm for new combinations. Along with furniture and decorations, accessories and home textiles that suit people's preferences are more freely combined. The result is a home that reflects its inhabitants better.
The next IMM Cologne will be held from January 16 to 22, 2017? in Cologne, together with LivingKitchen, the international event for all topics related to the kitchen.