15th Annual Tile of Spain Awards Winners Announced
---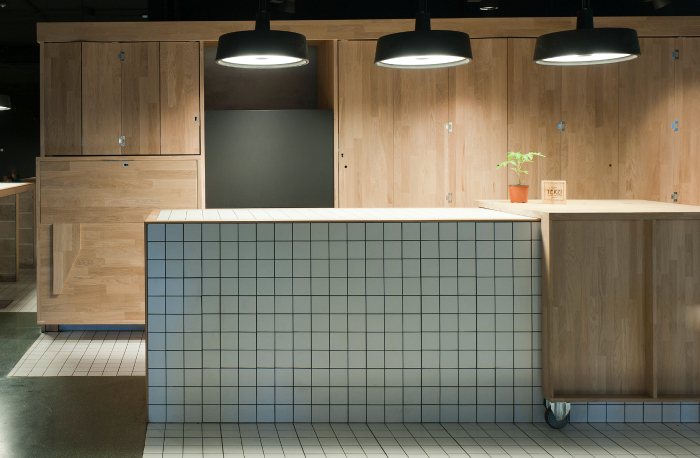 December 19, 2016
Tile of Spain announces the winners of the 15th Annual Tile of Spain Awards of Architecture and Interior Design. The jury for the Tile of Spain Awards, chaired by architect Gonçalo Byrne, met in Castellón Spain to select the winners.
First prize in the Architecture category went to a two-home project in Oropesa (Toledo, Spain). In the Interior Design category, the judges awarded first place to a restaurant on the ground floor of the Tabakalera Culture Centre in San Sebastian, Spain. The final degree project was awarded to M Wesam Al Asali from the University of Cambridge. Honorable mentions were also awarded to select projects.
The panel of judges highlighted the outstanding precision of an architectural intervention within a complex historical context and a use of ceramic tiles that was fully fit for purpose. The use of ceramic tiles was not limited to a mere covering or finish, but instead as a material capable of enveloping the project and adding a unique appearance.
For this edition, the Awards benefited from an exceptional panel of judges chaired by Portuguese architect Byrne, who has received a number of distinctions including the Gold Medal of the French Academy of Architecture and Rome's Piranesi Award.
The panel also included Elisa Valero, Professor of Architecture Projects, Granada School of Architecture; Iñaqui Carnicero, visiting lecturer at Cornell University and organizer of the Spanish Pavilion exhibition at the XV Venice Biennale; José M. Milá, designer and President of RED, the Spanish Association of Design Companies; Nuno Brandão Costa, leading Portuguese architect; Ricardo Sánchez Lampreave, lecturer, organizer of a number of exhibitions and a highly prolific editor of specialized media; and Ramón Monfort, architect and member of the Castellón College of Architects and who has been a member of the panel of judges at every edition of the awards.
The Tile of Spain Awards includes two main categories, Architecture and Interior Design, each offering cash prizes of 17,000 Euros each. The Final Degree Project category for graduating students of architecture awards winners with 5,000 Euros each.