Airoom Recognized with Two Awards by NKBA
---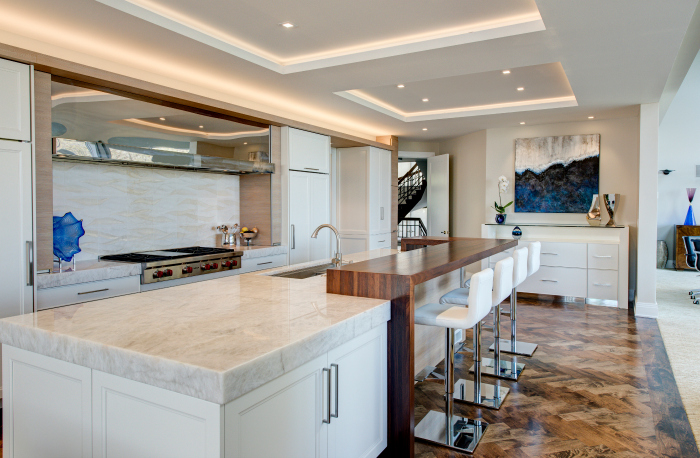 June 1, 2017
Airoom Architects Builders & Remodelers, based in the Chicago area, was recently honored with two prestigious National Kitchen & Bath Association (NKBA) awards.
Airoom's kitchen design in the lakefront Wilmette home received honors in the Large Kitchen category and was also awarded the Clay Lyon Builder/Remodeler Honorary Award. The Honorary Award is given in memory of Clay Lyon, a former member of the NKBA Board of Directors and owner of his own residential remodeling company.
Airoom designed an open concept kitchen, breaking through a wall in the family room and enlarging the space by 15 feet totaling over 40 feet of newly created space. Among the notable features in this design was a large, modern island with a prep sink and a carved limestone backsplash as a focal point behind the range.
"It's very rewarding to see our talented designers being recognized for their unique and innovative designs," said Michael Klein, Airoom CEO. "Our talented designers and the coordination of our teams continue to impress our clients with thoughtful remodels that not only improve a home, but enhance the lives of the families as well."
The NKBA awards recognize the top designers in kitchen and bath in the nation. Projects were scored on various criteria including safety and ergonomics, elements and principals of design, design planning, creativity and presentation.