American Standard Named Vendor of the Year by Winsupply
---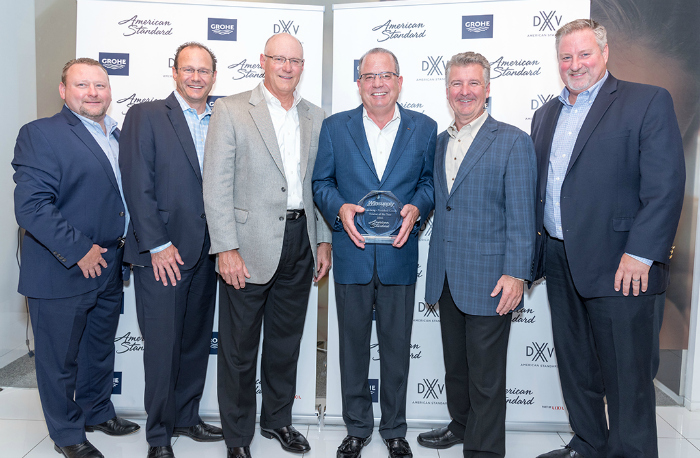 August 22, 2017
American Standard Brands, part of LIXIL, was recently recognized as Plumbing Vendor of the Year for the second consecutive year by Winsupply, a distributor of residential and commercial construction supplies and equipment. Additionally, Mark Terrel, national accounts manager Winsupply for LIXIL Americas, was named Vendor Account Manager of the Year.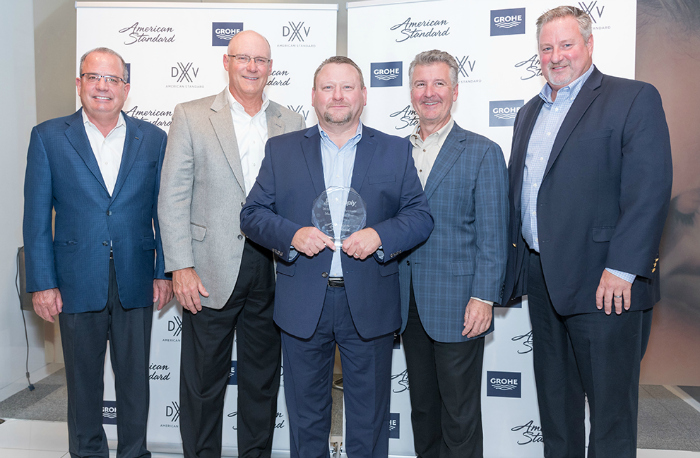 Winsupply bestows an annual Vendor of the Year Award, primarily based upon the largest number of votes received from the more than 570 local Winsupply companies nationwide. Sales volume, sales support and leadership, and overall performance in the previous year were also important considerations in selecting the honorees.
"It is a significant honor to be named 2017 Vendor of the Year by our valued partners at Winsupply for a second time," said Steve Delarge, president and CEO of LIXIL Americas, the global business unit under which American Standard Brands operates. "Our entire sales organization, and especially Mark Terrel, have worked tirelessly to support and engage our Winsupply customers. We take great pride in accepting these recognitions and are very pleased by this prestigious acknowledgement."
The awards were presented at the GROHE LIVE! Center in New York City on July 25, 2017. Accepting the awards on behalf of the Company were Steve Delarge, president and CEO; Chris Brown, chief sales officer; and Terrel. Presenting the awards on behalf of Winsupply were Monte Salsman, COO; Steve Edwards, CMO: Eddie Gibbs, vice president vendor relations; Amy Souders, product marketing manager and Daryn Cherry, corporate showroom manager.