Announcing the Winner of the Walker Zanger Kaza Design Competition
---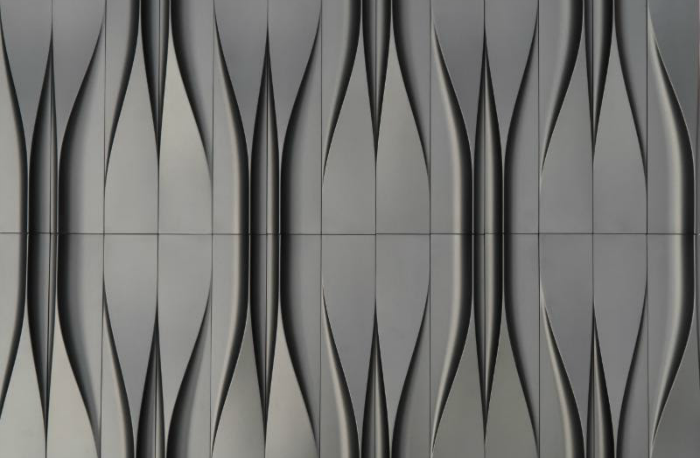 November 21, 2016
Walker Zanger has announced the inaugural winner of the Kaza Design Competition as Aybars Asci of Efficiency Lab for Architecture PLLC with his design "Liquid Forms." Asci is president and founder of Efficiency Lab for Architecture, a practicing architect (AIA LEED BD+C) and advocate for environmental consciousness in design and policy.
"Aybars' realization of the three dimensionality possibilities allowed by Kaza's unique manufacturing process was exemplary," said Jared Becker, Walker Zanger vice president, Design and Marketing. "Liquid Forms is a uniquely exciting contemporary design that really takes advantage of the plasticity of concrete. Because of the numerous designs you can create with just one piece, it allows designers and architects to use the tile to create many exciting sculptural patterns."
Designer Asci said that creating a single tile design that could generate multiple patterns was important to the ethos of his idea and he sees people using it in both residential and commercial applications.
"Liquid Forms tile is aesthetically versatile," he said. "The soft curvilinear 'liquid forms' design has a tactile quality that suggests sensuousness and luxury. It will be very well suited for residential and hospitality projects."
Liquid Forms will be manufactured by Kaza Concrete exclusively for Walker Zanger's Kaza Collection in three colorways including a metallic. Liquid Forms will complement the existing Walker Zanger Kaza Collection with the smoothness of the concrete combined with its shape giving it a sleek, modern simplicity that is refined and almost aerodynamic.
Architectural Digest partnered with Walker Zanger in the competition, and the judging panel included Rafael de Cardenas, Stephanie Goto,  Victoria Hagan, Ryan Korban, Parker Bowie Larson, Jennifer Post, and  Nathan Turner.