ASID Announces 2018 National Award Winners
---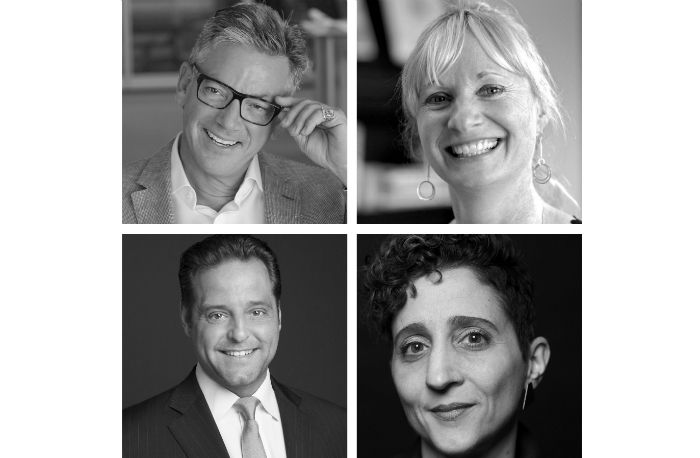 April 16, 2018
The American Society of Interior Designers (ASID) is honored to announce the recipients of the 2018 ASID National Awards. Each year, ASID celebrates those who advance the interior design profession and showcase the impact of design to positively change people's lives. The National Awards represent the highest level of professional recognition bestowed by the Society on individuals and organizations.
"ASID is proud to support and recognize leading professionals who continually push boundaries to demonstrate the impact of design," said ASID CEO Randy Fiser, Hon. FASID. "The 2018 ASID National Award winners are true visionaries whose accomplishments inspire and teach us how design can make a significant, positive difference in the world."
The 2018 ASID National Award Winners
Designer of Distinction
Honors an ASID professional member who has established a body of superior work demonstrating creativity, excellence, and innovation. This is the premier award for personal achievement and social consciousness in the interior design field.
Ken Wilson, ASID, FAIA, LEED Fellow                
Design Principal, Perkins+Will
Ken Wilson is the interior design principal at Perkins+Will's Washington, D.C. office. His work includes a variety of project in architecture, interiors, graphics, and product design, and his clients include several of the nation's leading environmental organizations, socially responsible associations, nonprofits, and corporations. Wilson's projects have been published internationally and have received over 120 national and local design awards. In 2005, he was named "Designer of the Year" by Contract magazine, one of the industry's highest honors. A leader in sustainability, Wilson was a key participant in the development of the original LEED Rating System for both commercial interiors and Core & Shell projects, and was the first architect to hold fellowships in AIA, IIDA, and GBCI.
Design for Humanity
Honors an individual or institution for contributions made to improve the human experience through environmentally friendly and health-focused interior design projects or activities that demonstrate a far-reaching impact.
Jane Rohde, ASID, AIA, CHID, ACHA, LEED AP BD+C, GGA-EB          
Principal & Founder, JSR Associates Inc.
Jane M. Rohde champions a global cultural shift toward de-institutionalizing senior living and healthcare facilities through her practice, person-centered principles, research and advocacy, and design of the built environment. She is the principal of JSR Associates Inc., which she formed in response to the gap between outcomes, operations, and design of the physical setting. Through continued practice, Rohde has positively impacted the lives of older adults, those with special needs, and the staff that provides care and services to vulnerable populations. Her projects include Cypress Garden Senior Living, China's first resident-centered care community; the "LIVEWELL" Intergenerational Community, an intentionally designed multi-generational setting that will support person-centered care including educational training and research programs; and Bastion Community of Resilience in New Orleans, an intentional community for Wounded Warriors, their families, retired veterans and civilians that provides supportive community based services for soldiers with Traumatic Brain injury, Post-Traumatic Stress Disorder, and other injuries sustained during combat.
Design Innovation
Honors an individual, institution, manufacturer, or research team for producing an innovative project, product, or body of work that makes a significant contribution to the advancement of the field of interior design.
Paul Scialla
Founder, International WELL Building Institute
After 18 years on Wall Street, including 10 at Goldman Sachs as a partner, Paul Scialla's interest in altruistic capitalism and sustainability led him to establish the International WELL Building Institute (IWBI), which administers the WELL Building Standard globally to improve human health and well–being through the built environment. WELL is the first building standard focused exclusively on the ways that buildings, and everything in them, affect the comfort and well-being of the people inside. Additionally, IWBI has committed 51 percent of net profits, after taxes, generated by registration fees, certification fees, and recertification fees received from real estate projects applying for WELL Certification, toward charitable contributions and impact investment focused on health, wellness, and the built environment.
Nancy Vincent McClelland Merit Award
Pays tribute to the accomplishments of McClelland, an ardent advocate for professional recognition and the first woman president of the American Institute of Decorators (now ASID) from 1941-1944. The award honors an individual, organization, manufacturer, or research team for outstanding support of the interior design profession.

Tamie Glass, ASID              
Associate Professor, Interior Design Program Director and Fellow of Gene Edward Mikeska Endowed Chair, School of Architecture, The University of Texas at Austin  
Tamie Glass teaches undergraduate and graduate courses in interior design at The University of Texas at Austin School of Architecture. Her intercontinental career launched at Daimler in Germany with the creation of corporate identity projects for the Mercedes-Benz brand, followed by four years in London with Virgile & Stone and Conran and Partners. Her expertise extends from high-end hospitality and retail projects throughout the EU and Asia to wellness, corporate, and residential designs in the U.S. Her forthcoming book, Prompt: Socially Engaging Objects and Environments, will be published by Birkhäuser Switzerland in the summer of 2018. As a thought-starter for designers, it explores modes of psychosocial interaction and engagement within spaces. She will continue to explore design and human behavior as a visiting scholar at UC Berkeley's Center for the Built Environment in the spring of 2019.