Beko US Earns ENERGY STAR Partner of the Year Award
---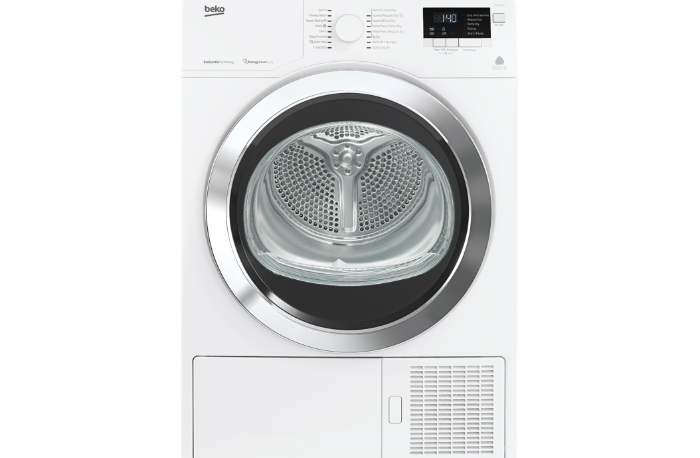 April 11, 2018
Beko US has received the 2018 ENERGY STAR Partner of the Year Award for the second year in a row for its outstanding contributions to protecting the environment through energy efficiency.
The company's Beko and Blomberg brands have earned ENERGY STAR Most Efficient ratings on 78 percent of its laundry models and 55 percent of its dishwashers. The Most Efficient rating is a designation recognizing products that deliver cutting-edge energy efficiency with the latest in technological innovation.
In addition, Beko US has achieved ENERGY STAR certification for more than 90 percent of its major appliances. These accomplishments will be recognized by the U.S. Environmental Protection Agency and the U.S. Department of Energy in a ceremony in Washington, D.C. on April 20, 2018.
Beko is a European freestanding home appliance brand recently introduced into the North American market, while its sister brand Blomberg is a rapidly growing major appliance brand for builders, designers and architects of multi-unit buildings in urban America.
"We are truly honored to receive the ENERGY STAR Partner of the Year award for the second year in a row in the product brand owner category, especially since we are competing against much larger appliance manufacturers and just recently launched our Beko brand in the U.S.," said Beko US President Hasan Ali Yardimci. "Everything we do as a brand is centered around sustainability and innovation, and this EPA award is validation that we are moving in the right direction."
The Partner of the Year award recognizes Beko's strong emphasis on energy efficiency and its participation in the ENERGY STAR program, as reflected in the company's product development, design, labeling, training and outreach initiatives.
"The 2018 ENERGY STAR Partners of the Year have demonstrated real leadership, showing how American families and businesses can save energy, save money, and reduce air emissions," said Bill Wehrum, EPA assistant administrator for air and radiation. According to the EPA, appliances with the ENERGY STAR label can help a consumer save $630 over a product's lifetime.
"Beko US understands that living well also means living intelligently and responsibly, so our home appliances not only feature innovative technology, but also conserve energy, save money and help protect our planet," Yardimci said. "Our invaluable partnership with ENERGY STAR is a perfect platform to help accelerate the adoption of energy-efficient products and design in American homes."
The company brings intelligent energy and water conservation to the laundry room with its 2018 ENERGY STAR Most Efficient-rated compact washing machines and Ventless Heat Pump Dryers.
"It's the 'ultimate energy efficiency duo,'" said Beko US Product Director Sazi Bugay. An expert in appliance technology, Bugay spoke at Keeping Up with Emerging Technology: Next Level Advances in Appliances and Electronics at the ENERGY STAR Products Partner Meeting in October 2017.
 The company's washers feature an automatic water adjustment system that uses only the amount of water required to spotlessly clean and thoroughly rinse clothes.
The Ventless Heat Pump Dryer with its closed-loop heat exchange system uses up to 50 percent less energy than conventional dryers. Blomberg and Beko were among the first to bring this advanced technology to the marketplace.
In addition, several of the brands' dishwashers are on the ENERGY STAR Most Efficient 2018 list, and all models have earned ENERGY STAR marks for using advanced technology to clean dishes brilliantly with less water and energy. Unique design features include multiple insulation layers to reduce thermal loss and a variable speed circulation motor that automatically adjusts for optimum water and energy consumption.
Beko and Blomberg ENERGY STAR-certified refrigerators feature innovative technology that safeguards food and ensures maximum freshness, the refrigerators are built with 99.9 percent lead-free materials, are 100 percent free from ozone-depleting greenhouse gases, and are manufactured with 85 percent recyclable components. The top freezer refrigerator has received the ENERGY STAR Most Efficient 2018 mark.