Belwith Products Named One of The Best and Brightest Companies to Work For
---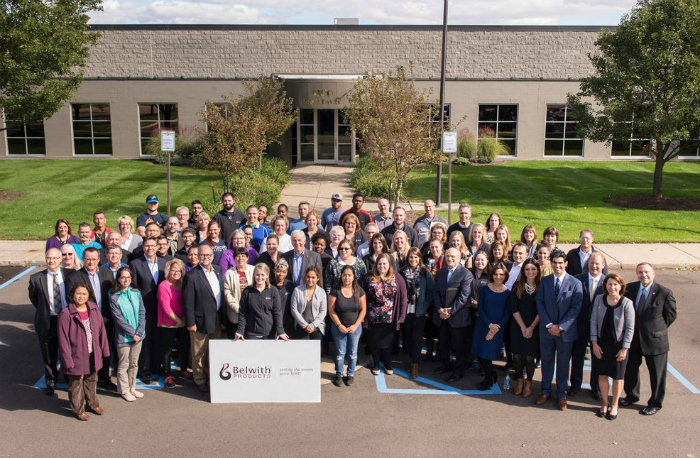 March 9, 2017
Belwith Products announced it has been recognized as a national winner of the Best and Brightest Companies to Work For within the United States by the National Association for Business Resources.
Honoring companies that deliver exceptional human resource practices and possess an impressive commitment to their employees, Belwith Products and its brands Keeler, Belwith-Keeler, Hickory Hardware and First Watch Security were assessed based on categories such as communication, work-life balance, employee education, diversity, recognition, retention and more. Belwith Products was recognized out of thousands of nominations submitted from across the nation for its exceptional management practices, work processes and the company's dedication to its employees.
Through an employee engagement analysis report, the National Association for Business Resources identified that among Belwith's employees, the vast majority understand the company's mission and values, feel they can balance job requirements and personal/family life, feel they can be themselves at work, and favor Belwith Products' acts of contributing to the local community.
"At the center of our core values is a dedication to engage our talented team," said Tim Emmitt, president of Belwith Products. "We promote a winning mentality and an attitude to lead by serving, which drives associates to continually look for ways to innovate and improve the overall health of the team. And we look to continuously build upon our culture, supporting our associates' lifestyles and providing opportunities for their career growth."
Since joining the Belwith Products team in October 2014, Emmitt and the leadership team have focused on empowering in-house artisans, designers and service team members to find inspiration from the latest in home and fashion trends, leading to a refreshed cadence of product lines across all brands.
"The passion within our building starts from the inside out – and it shows through how we engage with and take care of our customers," said Emmitt. "Our talented team works hard and celebrates our victories throughout the year while maintaining a safe and fun work environment with opportunities for skill training and development."