Bostik Brings in NWFA for Hardwood Flooring Training Events in Mexico
---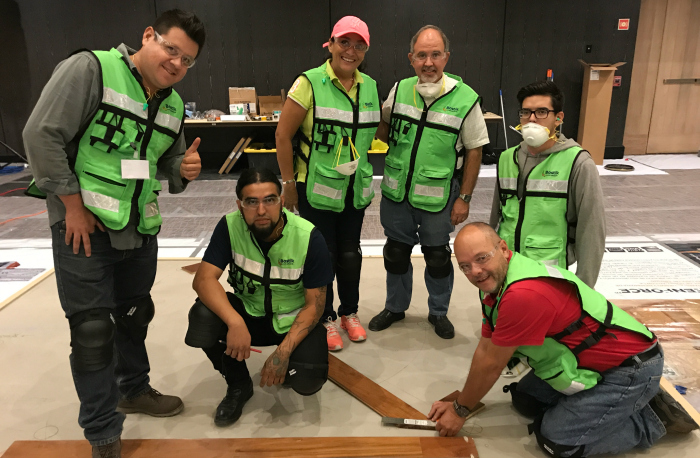 August 9, 2017
Bostik Inc., a manufacturer of specialty adhesives and installation systems for building construction, recognized the growing potential throughout Mexico regarding installation of hardwood flooring, as well as a need for a professional ongoing training program. To meet this need, Bostik organized a state-of-the-art training three-day event in Guadalajara.
"We had a very successful event last year in Mexico in tandem with the National Wood Flooring Association," said Scott Banda, director of marketing and business development for Bostik. "Right after that, we knew if we were to commit to an ongoing program, it would be win-win for all involved."
Together with NWFA instructors Lenny Hall and Jon Namba, the training session welcomed attendees including many from Grupo Tenerife, a major source for hardwood flooring with warehouses and showrooms in 25 cities across Mexico. Much of the initial training focused on the importance of measuring moisture within the hardwood material and in concrete subfloors.
"From there, we got really specific about total floor prep techniques," said Daniel Sanchez, national sales manager of Bostik Mexicana. "After that, [we] ultimately focused on the benefits offered by Ultra Step Single Set2, Bostik's highest-performing wood flooring adhesive containing the company's proprietary Axios technology."
Ultra-Set SingleStep2 is a high-performance adhesive, moisture control and sound reduction membrane. Additionally, USSS2 contains recycled rubber material for additional self-leveling, and it has zero VOCs.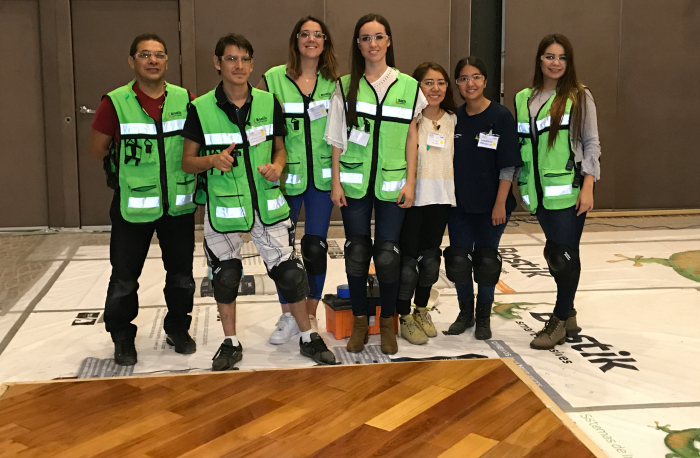 "Our Modus Operandi was very simple," said Eric Kurtz, market manager for Bostik's Hardwood, Resilient & Surface Preparation product categories. "Along with our partners from NWFA, we wanted to teach everyone in the room the most up-to-date techniques to install hardwood flooring. And we encouraged not just installation pros to attend, but sales representatives as well. After all, the more everyone knows about this category of flooring, the better they can educate their consumers."
During the past 12 months, Bostik has organized three training events in Mexico, allowing the company to educate nearly 400 installers, sales reps and managers from all over the country about the latest installation techniques and benefits of using Bostik's solutions for hardwood flooring.