Caesarstone Partners with PRATT Institute to Create the Future Kitchen
---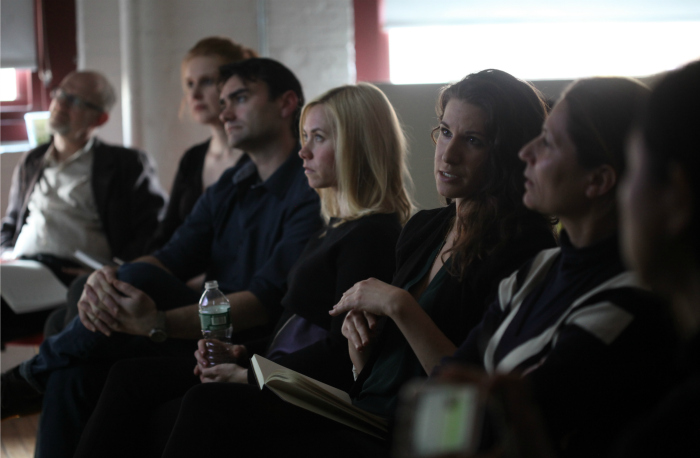 May 16, 2017
Caesarstone, leading developer and manufacturer of premium quartz surfaces, will bring the "Future Kitchen" to life with help from the students of the industrial design department at Pratt Institute under the creative direction of Visiting Assistant Professor of Industrial Design at Pratt and New York based architect and designer, Marc Thorpe. The future kitchen will be on display in the Caesarstone booth from May 19-23 at WantedDesign Manhattan.
"At Caesarstone, we have always been a huge supporter of the design and architecture communities, and especially of the education of these groups," said Nick Harris, vice president of marketing at Caesarstone US. "We see this generation of students as the future of design, and this collaboration is very telling of what is to come. This future kitchen proves what an innovative group this is, and I have no doubt they will cross boundaries and make huge change in the design world."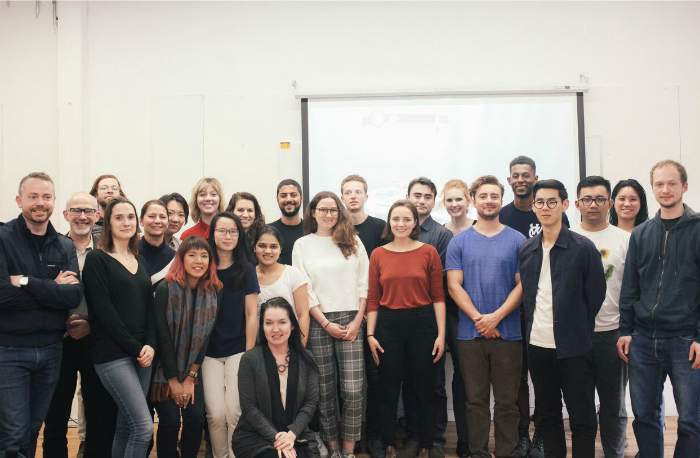 As the kitchen continues to remain the heart of the home, industrial design students at Pratt Institute were tasked with understanding how it will perform in a global society in the future. In designing the kitchen under Thorpe's guidance, Pratt students underwent an extensive process that began with research to find solutions for water systems, composting, robotic farming, smart technology and food storage. Next, they toured Caesarstone's factory in Richmond Hill, Georgia, to further understand the material. After the tour, the students went to work developing their own future kitchen.
The initial inspiration for the future kitchen was to showcase the hearth as the focal point, which ultimately drove the design. The students chose Caesarstone quartz surfaces to allow people to envision the future through a familiar and timeless material.
"Quartz is a fundamental element and will continue to be in the future. As technologies advance, quartz surfaces will evolve to become even more fundamentally integrated," Thorpe said.
The final design is a circular formation with high functionality. The fire pit is at the center surrounded by layered surface styles and elements necessary for a kitchen, such as a dishwasher, food preparation area, sink, storage and waste compartment. A dining table is also attached. Students chose Caesarstone in Raven, Fresh Concrete and Statuario Nuvo mixed with stainless steel and glass.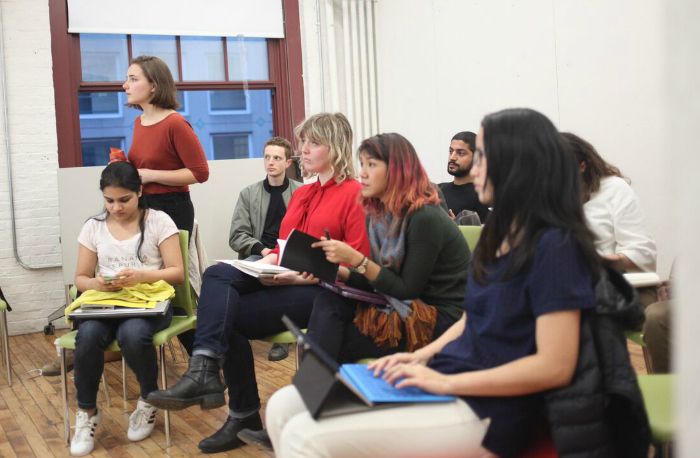 "At the WantedDesign exhibit, you will see how the kitchen will act as a sculpture within the space and will allow the audience to truly imagine what the kitchen of the future will look like," said Feras Alhabib, industrial design student at PRATT. "To me, the Caesartone quartz surface is the liaison between the present and the future of kitchen design."
Domino Magazine will host a breakfast and panel discussion Tuesday, May 23 with Designer & Architect Marc Thorpe, Chair of Industrial Design Department at Pratt, Constantin Boym, designer Danielle Trofe and Pratt students, to discuss design trends surrounding the kitchen of the future.