Call for Entries: Product Innovator Awards
---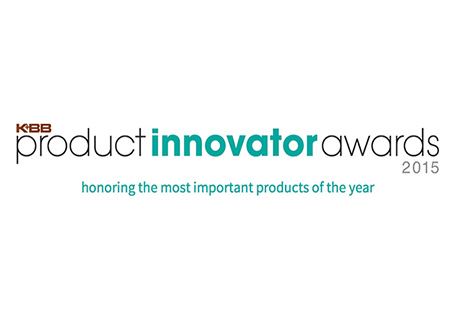 July 15, 2015
K+BB magazine's Product Innovator Awards have opened for entries. The awards honor manufacturers for superior product innovation. If you are a manufacturer that has unveiled a new kitchen or bath product in the last 12 months that has not been previously entered, you are eligible to enter the 2015 K+BB Product Innovator Awards.
Entries will be judged by a panel of industry professionals, who will base their decisions on a variety of criteria including innovation, aesthetics, technical advancements and value. The product must have been introduced for regular production (no prototypes) in the last 12 months. Entrants may submit forms for as many different products as they like, in as many categories as they choose. However, the same product may not be entered in more than one category. Submit a single product, not a line of products.
Winners will be announced and covered in the November/December 2015 issue of K+BB. Enter your products here by September 14th.