CEDIT Serves as Main Sponsor for MADE LABS Event
---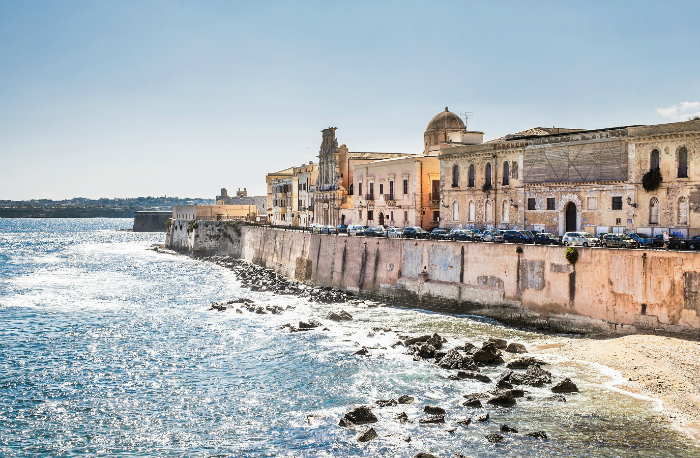 July 3, 2017
CEDIT – Ceramiche d'Italia supports education with the first edition of MADE LABS, the new educational initiative conceived by MADE PROGRAM (a project of the Rosario Gagliardi Academy of Fine Arts, an officially accredited international academy of fine arts based in Syracuse, Italy). This event welcomes designers, architects and artists who are curious about new developments in their fields.
The initiative will take place July 24-31 in Syracuse, located in the heart of Sicily. Eight days of workshops and lectures will deal with the theme of the transformation of this ancient town (that has been listed as a UNESCO World Heritage Site) and of its many heritage sites into "artificial" tourist attractions.
"The CEDIT brand os particularly sensitive to the link between art, design, craftsmanship and innovation, finds in this project and in the topics developed many affinities," said Stefano Torrenti, managing director of Florim Ceramiche. "[CEDIT] supports education to promote first-hand training for young designers, architects and artists through initiatives aimed at stimulating creativity and enhancing their design culture."
During the event, lecturers will consider questions like: What is the future of heritage? Is the transformation of heritage sites into hotels and tourist attractions inevitable? How can we devise an alternative preservation strategy that limits the loss of informality and authenticity?
The program, titled "Authenti-city (or the UNESCO Paradox)," will be examined in depth by world-renowned creative professionals in the field of architecture and design, including Formafantasma, Sabine Marcelis, Guillermo Santomà, Domitilla Dardi and Angela Rui.
Following the CEDIT for Object prize (awarded last April in collaboration with the miart fair), the CEDIT brand affirms once again its continuous contribution to the diffusion of art, design, craftsmanship and innovation through the financing of 30 scholarships for training of young professionals.