Ceramics of Italy Announces 2017 Tile Competition Winners
---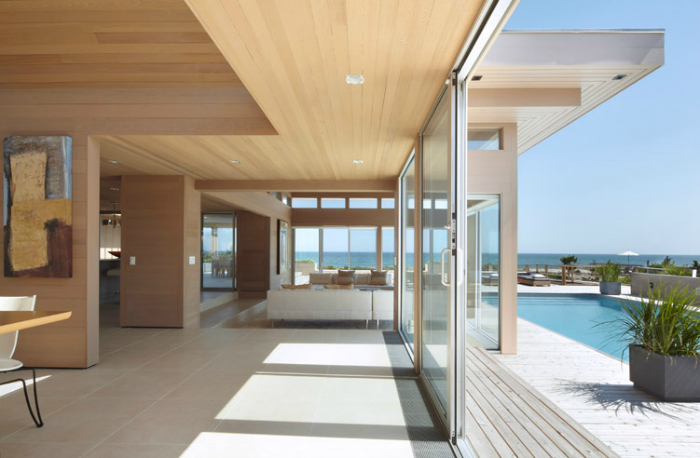 May 19, 2017
Now in its 24th year, the Ceramics of Italy Tile Competition has announced six projects that wholly represent the competition's goal of honoring the use of Italian tile in North American architecture and design. Sponsored by Confindustria Ceramica (the Italian Association of Ceramics) and the Italian Trade Agency, the competition attracted high-quality submissions in each of the three categories: residential, commercial and institutional. An international jury of design industry experts reviewed and evaluated the projects, ultimately selecting three winners and three honorable mentions among the steep competition.
The jury selected the winners of the Ceramics of Italy Tile Competition using the following criteria: the creative and effective use of Italian tile, the overall quality of the installation, the aesthetic beauty and functionality of the design, and the sustainable attributes of the overall project and materials used. Though vastly different in scale and aesthetic, the projects illustrate how Italian tile plays an important role in the realization of thoughtfully conceived interior design and architecture.
RESIDENTIAL WINNER (pictured above)
Firm: Bromley Caldari Architects
Project: Ocean View House
Location: Fire Island Pines, New York
Tile Manufacturer: Emilceramica
Distributor: Artistic Tile
Contractor: Artistic Tile
This project is the last element in a beachfront residence on New York's Fire Island that includes a dining pavilion, gym and beach/pool cabana in addition to a main house. For the guesthouse, the architects were charged with creating an independent space for visitors that would retain a close connection to the main home. The architects used tiles from Emilceramica's Fashion series to blur the line between the indoor space of the guesthouse and the adjacent outdoor pool area while lending a warm, neutral palette to the 2,000+ square foot space. Italian tile also provided the guesthouse and adjacent patio with a consistent design and level of durability that could withstand moisture and the high traffic resulting from a typical day at the beach.
RESIDENTIAL HONORABLE MENTION
Firm: Cord Struckmann, Architect
Project: Case Study House 26 Remodel
Location: San Rafael, Calif.
Tile Manufacturer: Gigacer
Distributor: Statements Tile
Contractor: Escarlarta Tile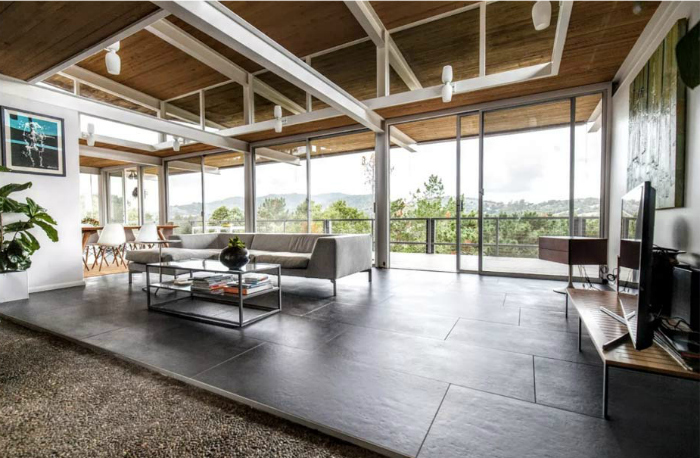 One of California's historic Case Study Houses, and the only one built in the San Francisco Bay area, #26 in San Rafael was designed by architect Beverley David Thorne in 1963. After purchasing the house 2015, the current owner/architect, Cord Struckmann, undertook a thoughtful remodel that included replacing the floor finishes in the common areas. Previously covered with carpet and vinyl tile, the project required the careful selection of a durable material that could also contribute to the design integrity. This led to the selection of Gigacer's Concrete line, which matched the mid-century modern aesthetic of the house. The minimalist, large format tiles blend seamlessly with the structural bones of the house and the modernist décor, unifying the common areas and elevating the role of the floor in the space.