CODAawards Announces Jury of Design + Art Leaders
---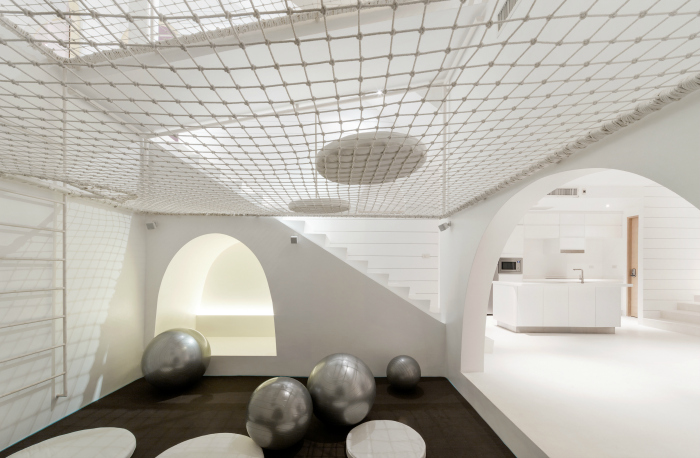 March 27, 2017
CODAworx, the hub of the commissioned art economy, has announced 22 distinguished jurors for the fifth annual CODAawards. These thought leaders in design and art will review and select design projects in ten categories, shining a spotlight on successful collaborations between artists, design professionals and other members of the project team.
The CODAawards: Collaboration of Design + Art celebrate projects that demonstrate the most successful integration of commissioned art into interior, architectural and public spaces. And, for the fifth year in a row, CODAworx partners with Interior Design magazine for the awards program that has become international in scope and scale. Last year's awards drew 407 submissions from 29 countries and represented $81 million in artwork commission budgets.
"The jury for the CODAawards is comprised of some of the most influential figures in the design and art worlds," said Toni Sikes, CEO of CODAworx. "They represent a variety of disciplines, providing us with insight and experience in scoring diverse projects from around the world."
The jurors are:
Cindy Allen, Editor-in-Chief, Interior Design magazine (New York)
Nora Atkinson, Lloyd Herman Curator of Craft, Renwick Gallery (Washington, DC)
Chris Byrne, Co-founder, Dallas Art Fair, Elaine de Kooning House (Dallas)
Arisara Chaktranon, 2016 CODAawards winner, Design Director, Onion Architecture (Bangkok)
Carl D'Aquino, Partner, D'Aquino Monaco Inc. (New York)
Beth Rudin Dewoody, Chairman, The Rudin Family Foundations (New York)
Pierre Fortin, Executive Director, Quartier des Spectacles (Montréal)
Keith Fox, CEO, Phaidon Publishers (New York)
Gisue Hariri, Principal Creative Director, Hariri & Hariri Architecture (New York)
Sara Kellner, Director of Civic Art + Design, Houston Arts Alliance (Houston)
Nila Leiserowitz, Regional Managing Principal, Gensler (Chicago)
Patrick Marold, 2016 CODAawards winner, Artist, Patrick Marold Studios (Denver)
Mike Mazza, Lead Designer in Brand Innovation, Salesforce, (San Francisco)
Emre Onur, Chief Editor, Licht magazine (Munich)
Glenn Pushelberg/George Yabu, Co-founders, Yabu Pushelberg (Toronto)
Michael Royce, Executive Director, New York Foundation for the Arts (New York)
Antonio Pio Saracino, Architect & Artist, APS Designs Inc. (New York/Rome)
Ilene Shaw, CEO, Shaw and Co! Productions (New York)
R.H. Siegel, Founding Partner, R.H. Siegel Architect (New York)
David Wagner, 2016 CODAawards winner, Owner, Wagner Murray Architects (Charlotte)
Ken Wampler, Executive Director, Alpha Workshops (New York)
Vincente Wolf, Interior Designer, Vincente Wolf Associates (New York)
The CODAawards are open to all involved in the process of art commissions: artists, designers, architects, public art administrators, art consultants and industry resources.
Entries are open until May 31, 2017. Visit  www.codaworx.com/awardsfor more information.
Pictured: 2016 CODAawards winner residential category – The Jerry House by Onion Architecture, Bangkok