Delta Faucet Reopens Global Headquarters
---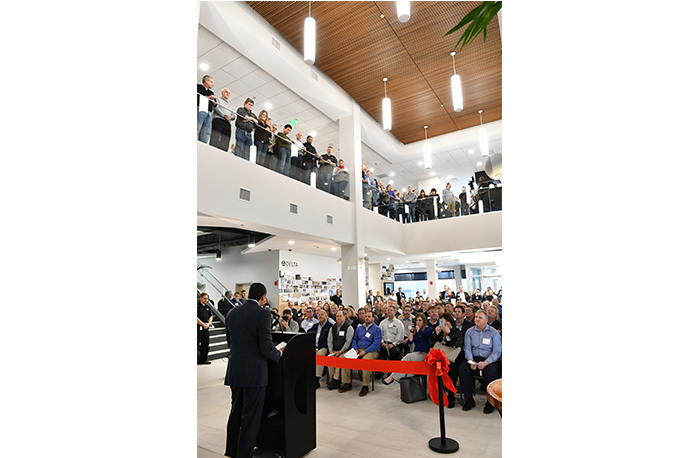 February 6, 2017
Delta Faucet Co. has officially opened its doors after a $15-million-dollar renovation and expansion to its new global headquarters and recently celebrated with a ribbon-cutting ceremony. A new state-of-the-art facility, titled "The Manoogian Center," will serve as the official welcome center for more than 2,200 employees worldwide.
Some of the location's features include:
– An interactive showroom
– A test lab
– A conference center
– Employee offices
The Manoogian Center will continue to make Delta Faucet Co. a preferred place to work while creating a dynamic and experiential environment for customers and influencers from around the world. The new facility will also serve as a space to fuel company growth and foster innovative ideas around how people experience water.