Duravit Launches Sixth-Annual Designer Dream Bath Competition
---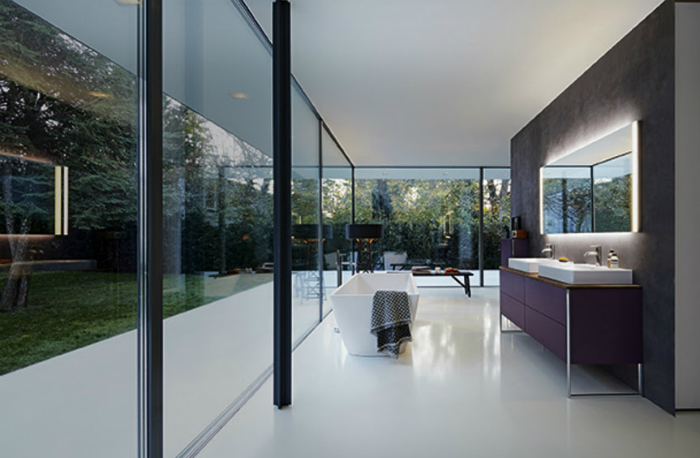 July 3, 2018
Duravit USA is pleased to announce its annual Designer Dream Bath Competition, now open for submissions. In its sixth year, the competition honors designers and architects who creatively showcase a dream bathroom envisioned with Duravit products. Project submissions are accepted in either the completed Built category (completed projects from the last five years) or conceptual Unbuilt category (renderings or sketches of the designer's own bathroom, reimagined with Duravit). This year's edition will ask designers and architects submitting in the Unbuilt category to infuse their dream bathroom with at least one of Duravit's new furniture lines for 2018: Brioso and XSquare.
"Our competition prompts designers to find inspiration in the bathroom, proving how anyone's bathroom – no matter the size, location or budget – can be thoughtfully constructed to become a personal oasis," said Duravit USA President Tim Schroeder.
After a successful launch in 2015, the Built category will continue this year with submissions focused on various designer projects featuring Duravit products from the last five years. The Unbuilt category asks designers to compose spaces with the latest Duravit collections to visualize a dream bathroom. The Built category caters projects from all arenas, including residential, commercial and hospitality design. The Built winner receives $5,000 of Duravit product.
The Unbuilt category encourages designers to delve into Duravit's rich product library and get to know the brand's new Brioso and XSquare collections. The winner in this category receives $10,000 in Duravit product to make their dream bath a reality.
The competition officially opened for entries at ICFF 2018 and closes on Friday, Sept. 7. Winners are chosen by an established panel of designers and design editors and are announced during Duravit Design Week in October 2018 in New York City.