Entries Now Open For The 2018 Best of KBIS Awards
---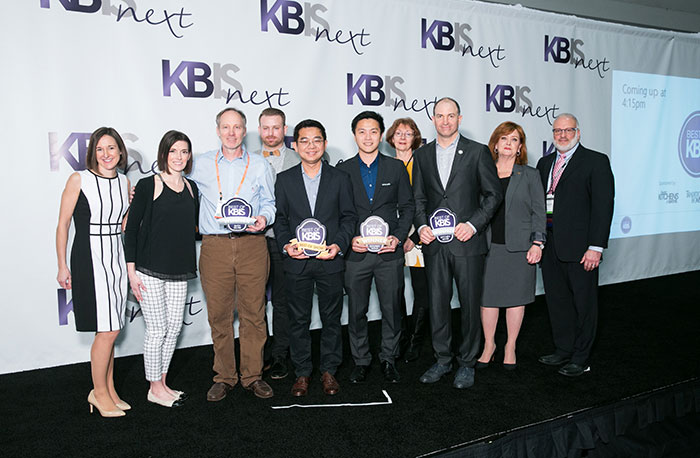 September 5, 2017
The 2017 Best of KBIS Award Winners
The 2018 Kitchen & Bath Industry Show (KBIS), the destination for kitchen and bath design professionals, today announced that entries are open for the 2018 Best of KBIS Awards. The kitchen and bath industry's prestigious awards recognize the most innovative new products of the year as debuted at KBIS. KBIS 2018 takes place January 9-11 in Orlando at the Orange County Convention Center.
The 2018 award categories are:
Best of KBIS –  Overall
Best of KBIS – Kitchen Gold
Best of KBIS – Kitchen Silver
Best of KBIS – Bath Gold
Best of KBIS – Bath Silver
Best of KBIS – Smart Home Technology
Best of KBIS – Outdoor Living
Best of KBIS – Impact Award
"Our KBIS exhibitors are incredible. Every year the level of kitchen and bath innovation surpasses the last. We cannot wait to see what new innovations our exhibitors debut in 2018," said Suzie Williford, vice president of industry relations for the National Kitchen & Bath Association, which owns KBIS.
To enter, exhibiting manufacturers must complete one Best of KBIS submission form per entry. The deadline to apply is November 10, 2017.  For additional information about the awards and the application process, please download the entry guide. A committee comprised of five design professionals will judge this year's competition. Judges will be named in October. Meredith Corporation magazine brands Beautiful Kitchens & Baths, Traditional Home and Dream Kitchens & Baths will once again sponsor the Best of KBIS awards.
"At KBIS, brands give the industry a first look at the biggest innovations of the year," said Brian Pagel, senior vice president, Emerald Expositions. "This year we're adding new categories to recognize brands at the forefront of smart home technology and outdoor living. Our Best of KBIS awards allow us the privilege of honoring those brands driving tomorrow's kitchen and bath innovations."
Following KBIS, voting for the Best of KBIS People's Choice Award will take place online via the KBIS Facebook page. KBIS followers can cast their vote for their favorite products and share to encourage friends to do the same.  Voting opens January 12, 2018.