EPA Names Beko US Inc. 2017 ENERGY STAR Partner of the Year
---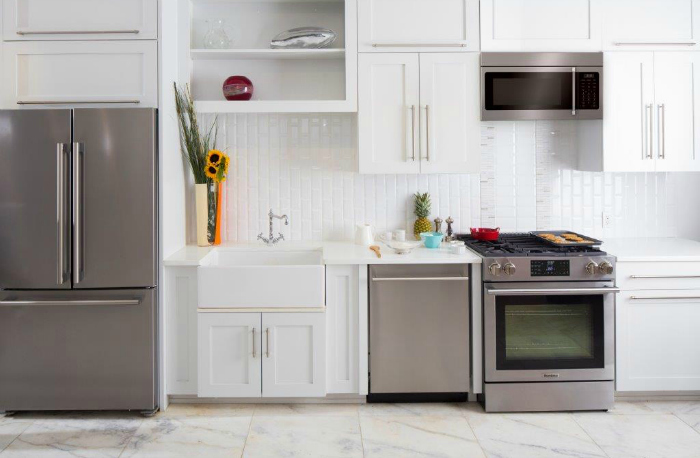 April 19, 2017
Beko US Inc., a European appliance manufacturer just introduced into the North American market, is the U.S. Environmental Protection Agency's (EPA) 2017 ENERGY STAR Partner of the Year – Product Brand Owner. The award recognizes Beko US Inc.'s outstanding contributions to protecting the environment through energy efficiency.
"We are truly honored to have received the ENERGY STAR Partner of the Year award," said Ragip Balcıoğlu, CCO of Arçelik, Beko's parent company. "Beko is profoundly committed to sustainability while developing innovative and energy-efficient products. Our invaluable partnership with ENERGY STAR is a perfect platform to raise awareness on energy-efficient business and consumption behaviors that protect our world."
The award recognizes Beko's strong emphasis on energy efficiency and its participation in the ENERGY STAR program, as reflected in the company's 2016 product development, design, labelling, training and outreach initiatives.
"Everything we do as a brand is centered around sustainability and innovation, and this EPA award is validation that we are moving in the right direction," said Hasan Ali Yardimci, president of Beko US Inc. "It also is a warm welcome to the North American market, where we are committed to providing consumers with products that are both good for the globe and support their everyday needs."
The company has achieved the ENERGY STAR certification for more than 90 percent of the major appliances in its Beko and Blomberg brands. According to the EPA, appliances with the ENERGY STAR label can help a consumer save $630 during a product's lifetime.
Beko appliances also were named Most Efficient in 2017 in three categories: dryers, dishwashers and freezer-top refrigerators. The ENERGY STAR Most Efficient rating is a designation recognizing products that deliver cutting-edge energy efficiency along with the latest technological innovations.
Additional key accomplishments in energy efficiency by Beko US, Inc. include:
First to qualify as 2017 Most Efficient residential clothes dryer for Beko and Blomberg Heat Pump Dryers – based on at least 50 percent energy savings compared to other leading dryers.
Participated in the Climate Action and Green Competitiveness event organized by the World Bank in Washington, D.C., to highlight the importance of global collaboration, continuous investments and innovation in the struggle against climate change.
Received the Carbon Disclosure Leadership Award 2015 from the CDP-Carbon Disclosure Project.
Partnered with Northwest Energy Efficiency Alliance (NEEA) for the Super-Efficient Dryer technology program.