Executive Cabinetry Awarded Arthur Rutenberg Homes ACE Award
---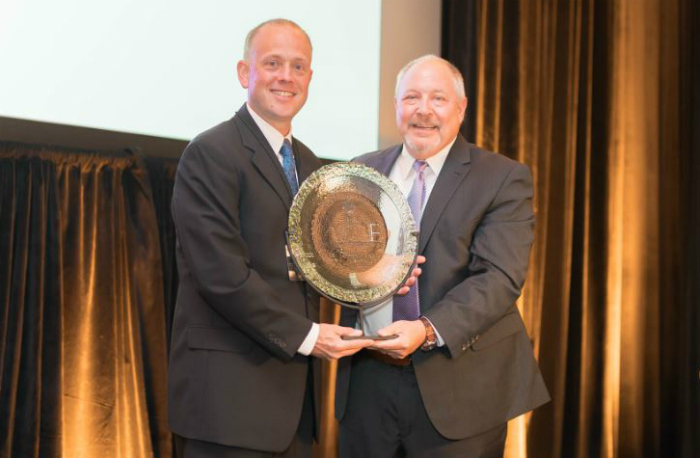 August 9, 2018
Executive Cabinetry is the recipient of the 2018 Arthur Rutenberg Homes ACE Award. The Award for Communication Excellence, ACE Award, is presented to the Arthur Rutenberg Homes vendor partner that, over the past year, has provided the best product training and customer service to ARH Builders and Design Studios. The award was accepted by Chris Wood, director of sales and customer service for Executive Cabinetry.
"It was an honor to accept the award, but really, this is about the work our dealer partners do," said Wood. "They support the franchisees day in and day out. They make us look good and work hard to keep the builder efficient and competitive."
Executive Cabinetry has been a preferred cabinet vendor for Arthur Rutenberg Homes since 2011 and services multiple franchisees in Florida, South Carolina, North Carolina, Ohio and Tennessee.
"Our partnership with Executive Cabinetry is great because their product matches the value we provide in our homes: tremendous craftsmanship and styling but great 'bang for your buck,'" said Ed Brown, vice president of purchasing and construction for Arthur Rutenberg.
Find more industry news here.