FirstBuild Announces 2017 Hack the Home Mega Hackathon Winners
---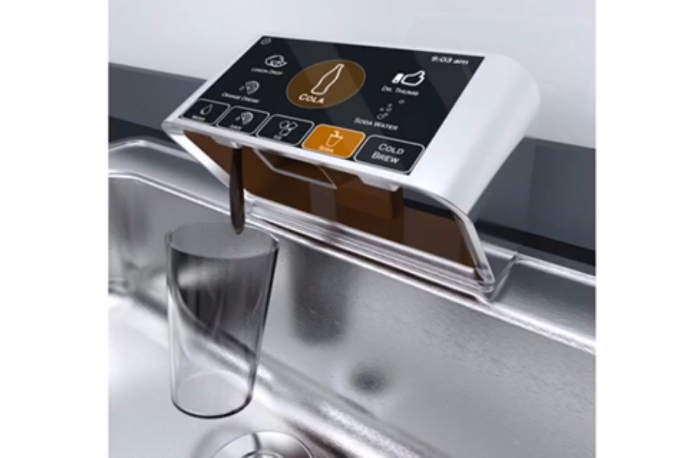 September 19, 2017
FirstBuild, a global co-creation community backed by GE Appliances, a Haier company, announced the winners of its annual "Hack the Home" Mega Hackathon challenge. Teams of more than 200 makers, engineers, programmers, tech enthusiasts, students and designers converged at FirstBuild's microfactory in Louisville to design, build, code and hack the next generation of smart appliances. More than $10,000 in cash and other prizes were awarded.
Designs were judged by representatives from FirstBuild and the Mega Hackathon's more than 15 sponsors, including Renesas Electronics, 3M Adhesives, US Steel and Samtec.
With access to advanced manufacturing tools such as 3-D printers, laser cutters, wood engraving machines, water jets, CNC mills, Bridgeport mills, welding, hand power tools and soldering stations, the teams worked to conceive and create smart appliances they would want in their own homes to make their lives easier.
FirstBuild is an online community of engineers, designers, makers and home enthusiasts dedicated to conceiving, co-creating and building the next generation of major home appliances. Participants identify market needs, directly participate in the product development and watch via social media as ideas speed from mind to market.
The top teams were:
1st place, DIVI: DIVI is the most advanced kitchen faucet in the world. DIVI offers a universal ice & beverage experience at the convenience of your kitchen sink, with the potential to dispense ice, water, carbonated beverages and more.
2nd place, Fridge VZN: Fridge VZN is a technology that makes shopping easier for consumers. Using an image recognition API and a camera, Fridge VZN gives the user an up-to-date list of fridge content.
3rd place, The Lazier Susan: An Amazon Alexa-integrated smart spice rack, Susan enables users to verbally request a spice and have it delivered on command.
"For the third year in a row, we've opened our doors to the outside community to showcase FirstBuild's model of manufacturing to bring out the best and brightest ideas for the next smart appliance," said Larry Portaro, director of FirstBuild. "The prototypes generated from each team truly illustrate the idea behind our collaborative community and how ideas can come from anywhere and anyone."