Franke Hosts First Thought Leadership Summit
---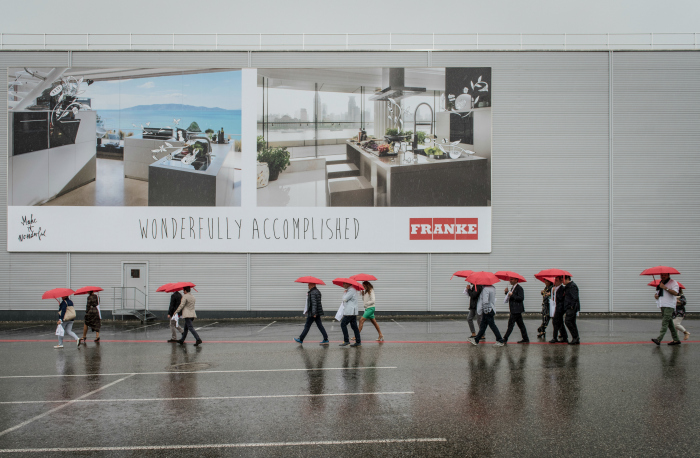 September 15, 2017
Nearly 500 entrepreneurs, opinion leaders, innovators and influencers gathered in Franke's Aarburg, Switzerland, headquarters on Aug. 31 for the company's first thought leadership event, THINK NEXT by Franke. Experts discussed innovations and trends in the food industry – with a focus on cuisine, design, consumer behavior, architecture, sustainability and technology – via panels, insight sessions and trend labs.
THINK NEXT by Franke was born from Franke's commitment to "Make It Wonderful" – a promise to make everyday life more special for its business partners and customers. This promise is infused in Franke's culture and impacts the company's corporate strategy – a promise from Franke to think beyond product and towards thought leadership, inspiration, emotions, and experiences.
"This event is all about how we think about the future of cooking, eating and living," said Alexander Zschokke, CEO of Franke Group. "Yet, we also believe that it is important for us to know what real people will eat, and how they will cook and live in 10 years' time. We do indeed crunch numbers, but we are also bringing Big Data to life. We want to create wonderful moments, so we need to start with the real-life experience of our customers."
Specialists from around the world shared insights:
Claus Meyer, culinary entrepreneur, emphasized the need to reflect varying seasons in a meal and use exceptional ingredients based on climate, landscape and waters.
Philippe Starck, French designer, involved the audience in a presentation that focused on "The Duty of Creativity."
Matteo Thun, Italian architect, discussed the importance of integrating nature and architecture so that architecture is perceived as a part of nature and not treated as a foreign object.
Marius Robles, CEO and co-founder of ReImagine Food, and Stephan Sigrist, head of W.I.R.E., presented "The Influence of Technology on the Future of Cooking," showcasing how smart devices and machines are shaping new ways of cooking, eating and shopping.
Marije Vogelzang, food designer, invited guests to participate in a multi-sensorial food experience, discovering foods such as tangerines, marshmallows and rice pudding by smelling, touching and tasting only.
Tyler Brûlé, editor-in-chief of Monocle, discussed insights on innovations and trends in the food industry.
Melchior Lengsfeld, executive director of Helvetas, and Michael Lammel, designer and co-founder of NOA, illustrated that developing new designs and technologies for faucets is not contradictory to the importance of providing worldwide access to clean water.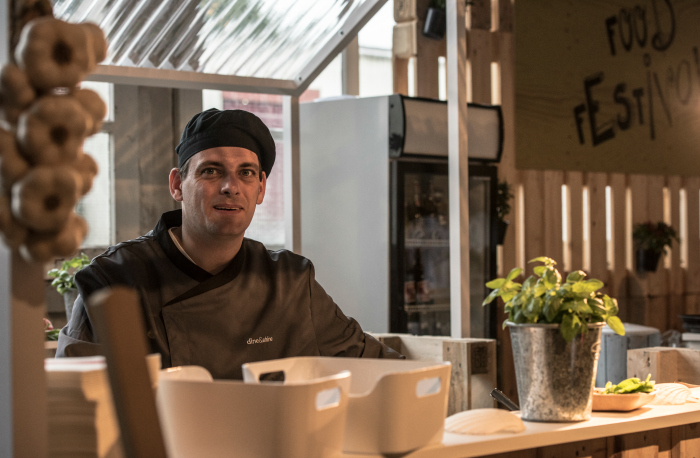 THINK NEXT by Franke concluded with a food festival featuring stands from around the world with presentations by chefs René Schudel and Bruno Barbieri as well as cookbook author Nadia Damaso.
"Digitalization is the big topic nowadays," said Zschokke. "It is all about Big Data, algorithm, Industry 4.0 or artificial intelligence to name a few. Those are also big topics for us, naturally. Yet we never forget that at the core of what we do, there are always, and foremost, emotions. Our brand has many touch points with people's everyday life, so we aim to engage in discussions and involve people who inspire us. This is what we did at the summit and where we find the insights and vision that lead us to where society as a whole will move."