FREDERIC Magazine Announces 2023 It List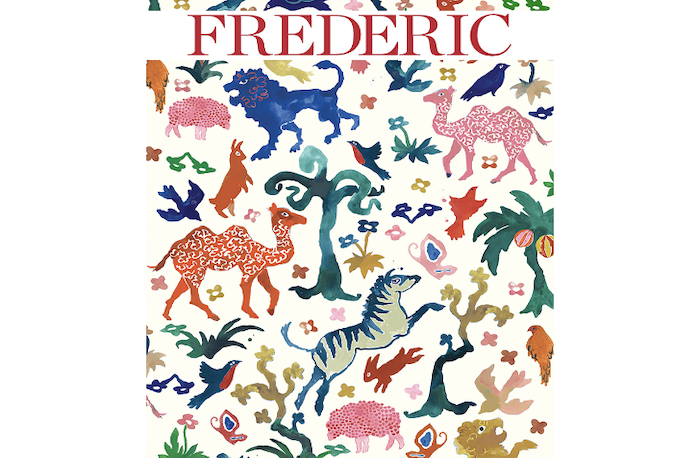 August 13, 2023
Dara Caponigro, editor in chief of FREDERIC magazine, announces the recipients of FREDERIC's first annual It List Awards. The Class of 2023 includes interior designers Allegra O. Eifler, Augusta Hoffman, Chelsea Handegan, David Frazier, Jessica Summer, Julien Devergnies, Lonika Chande, Lynn Kloythanomsup, Miminat Shodeinde, Rosanna Bossom, Sebastian Zuchowicki, and Peter Dolkas and Michelle Ficker of Studio Dorion.
The It List Class of 2023 will be recognized in Volume X of the magazine, which hits newsstands on October 17, 2023. Each award recipient will receive a $10,000 stipend to help grow their design business.
The designers will be feted at the It List Awards dinner on Wednesday, October 4 at Nine Orchard in New York City; FREDERIC will cover the travel costs for them to accept their award at the celebration. The gala will be sponsored by Matouk and Schumacher. The event will serve as a gathering of the most influential figures in the worlds of interior design and style. Sculptor Stephen Antonson was commissioned to create an iconic leaf-shaped bronze award, which symbolizes transformational power in nature and in design.
The It List comprises a select group of up-and-coming interior designers from around the world. In keeping with FREDERIC's philosophy that discovering new talent is as important as celebrating master designers, the editorial team has scoured the globe to introduce the world to the best design that is yet to come.
"I have always believed that discovering new talent and helping young designers get a leg up is an essential job of being an editor. We hope that FREDERIC is a place that nurtures new talent as much as it is a place where young designers can find inspiration from the icons of our industry. This is not an "in" and "out" list. We see the awards as a way to help designers develop their careers – and we are so proud of our very first class!" said Caponigro.
Dara Caponigro brings years of experience as a leader in identifying and recognizing great design, having served as editor in chief of Veranda, style director of Domino, design and decoration director of Elle Décor and decoration director of House Beautiful.