Get Smart at KBIS
---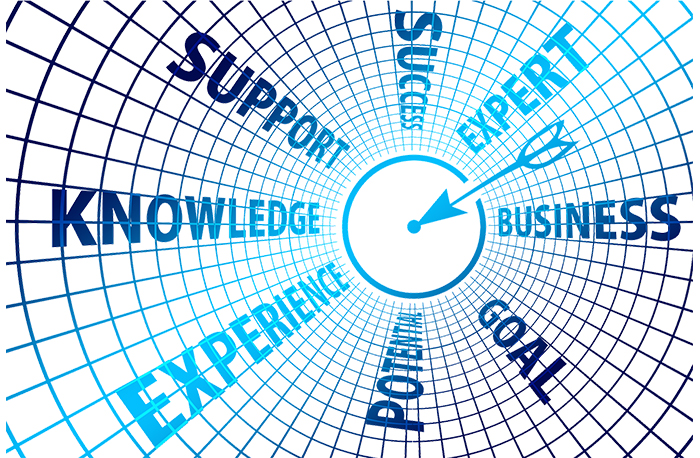 January 5, 2018
One of the many benefits of attending KBIS is to gain some knowledge during your visit. The 2018 Voices from the Industry (VFTI) conference gives you the opportunity to add to your repertoire of industry intelligence. The VFTI sessions will take place in the Orange County Convention Center's South Hall meeting rooms throughout all three days of KBIS 2018.
There are five tracks from which to choose: Growing Your Business, Kitchen & Bath Specialty Training, Design, Management and Customer Service. Some of the sessions offer interactive labs for those of you who want a more hands-on learning experience.
Here are a handful we chose for you to consider:
2018 Global Color & Design Trends
Ruthanne Hanlon, National Color & Design Manager, PPG Architectural Coatings
Thursday, Jan. 11, 10:30 – 11:30 a.m., Room S230C
Design Track, 0.1 NKBA CEU/1.00 NAHB CE Hour/1.0 NARI CEU
This presentation focuses on 2018 color and design trends, as researched and identified by PPG's international team of color experts and specialists in North America, Europe, and Asia. This year, our theme is CORE-RELATION. An obvious play on the word Correlation, it indicates that there is a root relationship among all aspects of the whole: Connection, Optimization, Naturalism and Rebellion. The word CORE is highlighted separately to emphasize how deeply we, as consumers, feel connected to the underlying social and cultural ties of each theme. We feel them at our core or heart, and they compel us forward down new paths.
By attending this session, you will:
Gain color confidence knowing that the trends presented are based on cross disciplined global input
Identify the overreaching societal trends driving your client's desire for change
Recognize color combinations that will be at the leading edge of trends providing lasting style
Uncover aspects of the color trends that will resonate with your clients' natural inclinations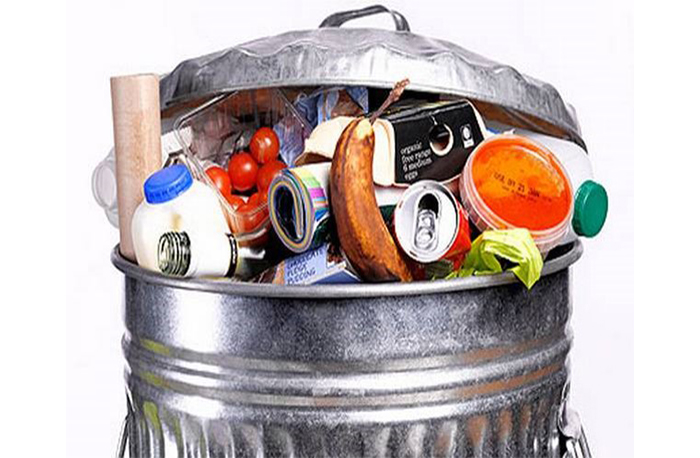 Spoiler Alert – Kitchens Waste Food
Paula Kennedy, CMKBD, Owner/Designer, Timeless Kitchen Design
Wednesday, Jan. 10, 9:00 – 10:00 a.m., Room S230E
Design Track, 0.1 NKBA CEU/1.00 NAHB CE Hour/1.0 NARI CEU
Are you tired of throwing away produce? The U.S. wastes 30-40 percent of food each year. Today's kitchens are not designed with food preservation in mind, but isn't so much of what we do focused around food storage? Yes, but food PRESERVATION is different than merely storage.
Did you know some fruits and vegetables like it cool, some like it room temperature, and some need humidity? There are fruits and vegetables that produce ethylene gas as they ripen that is detrimental to surrounding produce. Why did no one tell me you aren't supposed to store your bananas and apples together?
Did you know those wicker baskets we don't design into kitchens anymore actually served a valuable purpose? Let's get back to our roots, from only a couple of generations ago, in how to properly store food, and let's design kitchens more effectively. Let's help people eat more nutritionally when the healthy produce they purchased is readily available and save the environment from food going to landfills.
We'll also talk about consumer shopping habits and their concerns around healthy and sustainable living.
Now, go eat that apple!
Photo by Philip Wegener Photography
Rewriting the Rules on Kitchen Lighting
Doug Walter, Owner, Doug Walter Architects
Wednesday, Jan. 10, 10:30 – 11:30 a.m., Room S310H
Design Track; 0.1 NKBA CEU/1.00 NAHB CE Hour/1.0 NARI CEU
Doug Walter, an NKBA Chapter officer, is on the national task force charged with updating the NKBA Kitchen & Bath Guidelines for 2018. Here are some of the things you will learn by attending his session.
The old ways of laying out kitchen lighting flat out do not work, and we have the evidence to prove it.
In laying out kitchen lighting, EVERYTHING matters: the fixture size, the type of bulb and especially the placement of the cans in relation to the counters below.
Be your own lighting expert using a free light meter app on your smartphone so that you can see for yourself the difference different placement and lamp choices make.
The NKBA and Illuminating Engineering Society both recommend 50 foot candles on the countertop, yet most kitchens he has measured come in at less than 20 with all lights blazing.
You can deliver 10 times the amount of light with one type of bulb as with another of equal wattage and lumen output.
Explore Technology & Design Secrets That Will Wow Clients and Allow Them To "Thrive In Place" – Increase Your Sales Through Showroom Marketing
Denise Butchko, President, Butchko and Co.
Wednesday, Jan. 10, 10:30 – 11:30 a.m., Room S230F
Grow Your Business Track, 0.1 NKBA CEU/1.00 NAHB CE Hour/1.0 NARI CEU
Do you realize that your brick-and-mortar showroom is no longer the first showroom people go to? Your digital showroom is the place where buyers begin their journey. Your physical showroom needs to not only support your digital showroom, but it needs to be consistent with it as well. And having just a digital showroom can still grow your business and your brand.
Join me for an insightful session that includes:
Making today's trends in showroom design work for you
Ways to collaborate that move clients down the sales funnel closer to purchase
The importance of events and how to execute and market them so they're successful
How to really tell your story effectively since it's a top marketing trend
How to connect to your audience and leverage them as brand ambassador marketing tools for you
How to get it done without hiring an agency or full-time employee by working within the "gig economy"
Explore Technology & Design Secrets That Will Wow Clients and Allow Them To "Thrive In Place"
Dani Polidor, CAPS, ASID, Owner, City Sense
Thursday, Jan. 11, 9:00 – 10:00 a.m., Room S230D
Grow Your Business Track; 0.1 NKBA CEU/1.00 NAHB CE Hour/1.0 NARI CEU
Come join in a lively and passionate discussion of how to grow your business by learning some best practices in designing for mobility issues, hearing Impairments, visual impairments and cognitive and developmental disabilities. Learn how some differently abled people experience their environments. Go deep into strategies of how to positively engage your clients at all stages of their life. See some simple things that will enhance their lives that you can introduce. Change your way of thinking about some products and construction methods. Share your best practices with your peers. Bring a challenging situation, and share your solution or ask for input from other professionals.
Reach clients with all abilities to allow them the best use of their customized spaces.
Learn about new technologies and apps that give the user more control and oversight of their home and work environments.
Have fun putting yourself in the shoes of people who are differently-abled.