Headliners Announced for Design, Art & Science Symposium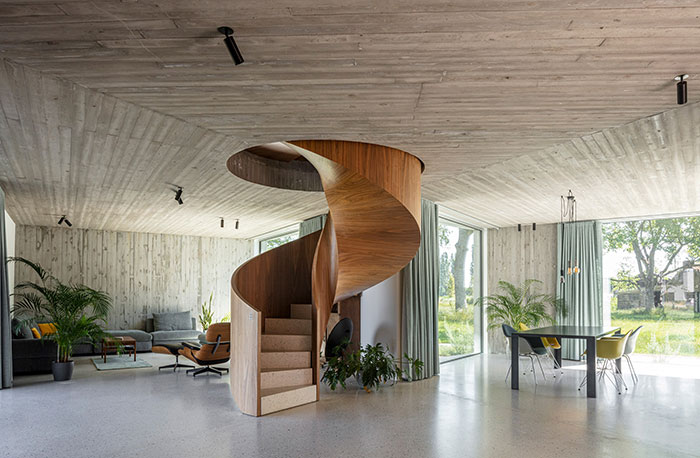 August 22, 2023
Science in Design has announced the headliners as the future of design at the first-ever Design, Art & Science Symposium. 
Launched by Science in Design founder Mike Peterson and co-founder Linda Kafka, the inaugural Design, Art & Science Symposium is bringing science and the health benefits of design to High Point, N.C., Oct. 12-14, 2023. The Symposium's game-changing event will offer groundbreaking and evidence-based education from the leading academics and scholars in science and design.
"Our Symposium's speakers and Science in Design's faculty members represent the top minds in the world and hail from world-renowned design firms and prestigious institutions, including University of Colorado, University of Pennsylvania, University of Oregon and Boston Architectural College, with studies and research from Eurac, in Athens Greece, citing medical sources documenting how beauty and design improve health," said Peterson.
Science in Design's, Design, Art & Science Symposium's registration is available on Eventbrite and is offering a three-day event experience, held in person and in tandem with High Point Market. The symposium will educate designers, architects, manufacturers and retailers on how to use beauty to promote healing, which is proven by the study of neuroaesthetics and medicine. The symposium will offer world-class education on the convergence of science in design and teach attendees about biophilia, neuroaesthetics, the health benefits of interior design, and the importance of beauty & nature, as well as discovering firsthand the intersection of technology + design. The multi-events agenda includes five events during three days with interactive workshops, networking opportunities, experiential exhibits, product discovery, innovation and design inspiration.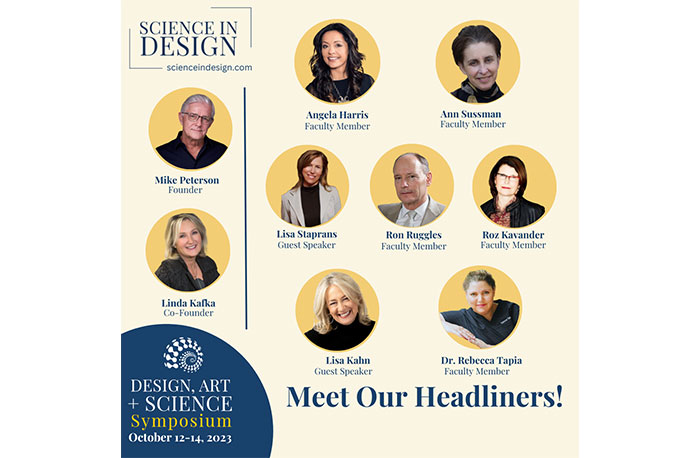 Symposium headliners feature several of Science in Design's Faculty members and represent the leading experts in the field of science and design, including  architect Don Ruggles, the CEO of Ruggles Mabe Studio Architecture & Interiors and author of "Beauty Neuroscience and Architecture;" Ann Sussman, co-editor, Urban Experience+Design, instructor, Boston Architectural College, president of the Human Architecture & Planning Institute Inc. (theHapi.org) and author of "Cognitive Architecture;" and Angela Harris, interior designer, product designer and CEO of world-renowned design firm TRIO, who will deliver a the Symposium's closing keynote presentation "Interior Design is an Alternative Health Resource, Understanding Neuroaesthetics in Built Environments."
"Science in Design is dedicated to teaching design and trade professionals about the positive effects of beauty, nature and fine design," said Kafka. "Science now proves that design has the power to create pleasure and beauty, which positively impacts our emotions and physical health."
The Symposium's Color Design & Trend headliner Roz Kavander from Roomworks Happy & Roz Kavander Design will present on the "Fundamentals of Color, Art & Design," while an industry-led panel discussion "Designing For The Human Experience" will be moderated Diane Falvey, editor-in-chief of Furniture, Lighting & Decor. This discussion will include Symposium headliners Lisa Staprans, owner and principal of Staprans Designs, and Dr. Rebecca Tapia, professor at the UT Health & Science Center San Antonio, who will detail how designers can approach their clients in a scientific way. These science and design experts will also showcase how implementing neuroaesthetics and biophilic design into their businesses has revolutionized their design focus and is improving the health of their clients. 
"Converging design, medicine and science is game-changing," said Falvey. "I'm excited to be speaking with our panelists about the positive impact beauty and design have on our health and well-being. Science now proves what many interior designers know intuitively, framing design through a neuroaesthetics lens can add a new — and effective — layer to improving their clients' health."