Hot Spot and DAA Tours Schedule Announced for Fall Market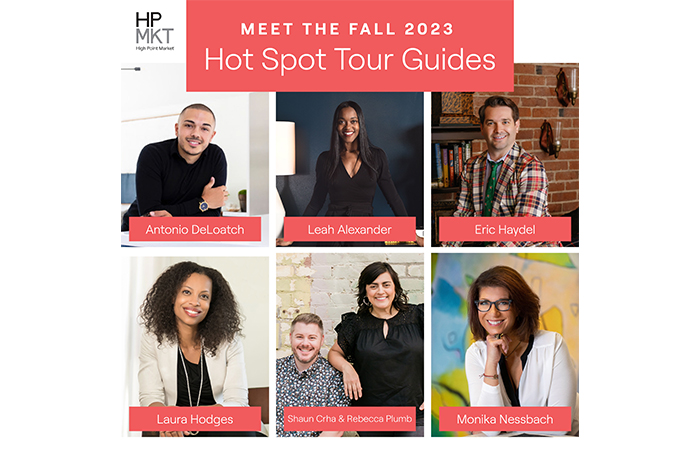 September 19, 2023
The High Point Market Authority (HPMA) announces its Hot Spot Tours schedule along with the trade show's second Design Diversity Alliance (DAA) tour during the upcoming Fall Market. 
Six Hot Spot Tours scheduled over three days, Saturday through Monday, are open to High Point Market buyers who RSVP for the space-limited events. Interested participants must first register to attend High Point Market. 
"The Hot Spot tours are a great way for High Point Market guests to discover new resources," said Tammy Nagem, HPMA CEO. "Participants will benefit from having a seasoned professional guide them through the showrooms and introduce them to company representatives." 
Guests will choose their tour based on its product focus, such as art, sustainability, new launches, antiques and vintage items, or furnishings suitable for the hospitality design sector. Interior designers and podcast hosts Rebecca Plumb and Shaun Crha have customized their tour stops based on the pair's favorite exhibitors.
Saturday, Oct. 14
Leah Alexander, Art:

Four Hands

,

Moe's Home Collection

,

Deljou Art Group

Laura Hodges, Sustainability:

American Leather

,

Copeland Furniture

,

Rowe Furniture
Sunday, Oct. 15
Rebecca Plumb/Shaun Crha, Hot Young Designers Club:

Norwalk Furniture

,

Jaipur Living

,

Collected by Schwung

Antonio DeLoatch, New Launches:

Norwalk Furniture

,

York Wallcoverings

,

Four Hands

,

Hudson Valley Lighting
Monday, Oct. 16
Eric Haydel, Antiques:

Antique and Design Center

,

214 Modern Vintage

,

Design Legacy

Monika Nessbach, Hospitality:

Hudson Valley Lighting

,

Codarus

,

Splashworks
All Hot Spot Tours depart at 9:30 a.m. from The Point, located on Commerce Ave.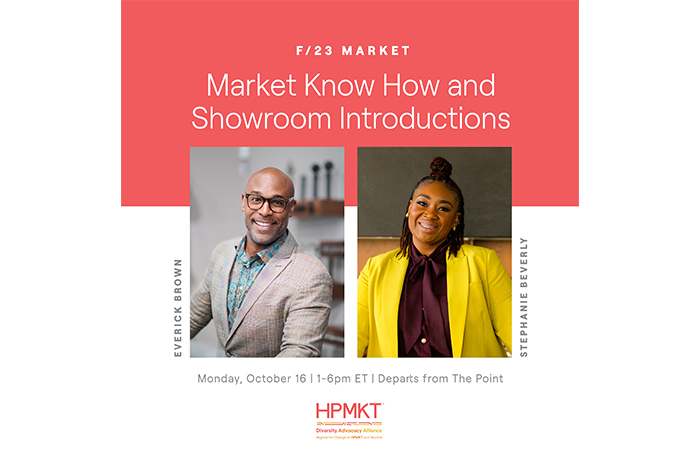 Additionally, DAA will host a "Market Know-how" multi-showroom tour guided by Everick Brown and O. Stephanie Beverly on Monday, Oct. 16, from 1 to 6 p.m.. The veteran designers will cover where and how to shop, how to negotiate with vendors and more. Applications to participate are due by Sept. 29, 2023. Guides and attendees will depart from The Point at 1 p.m. A cocktail reception will follow the tour.