House to Home Solutions Celebrates Grand Opening of Design Studio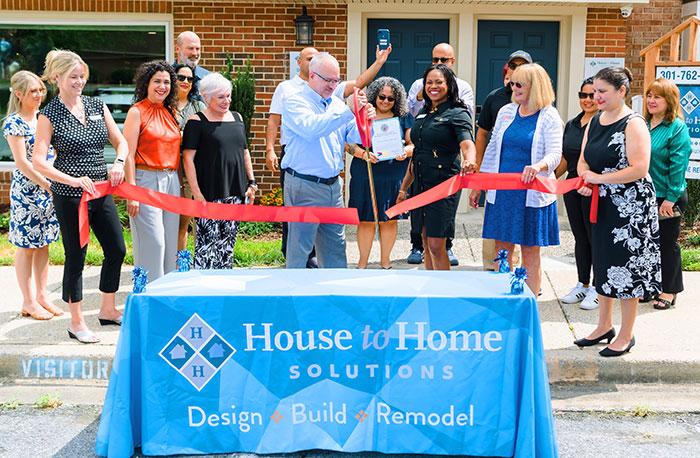 August 15, 2023
House to Home Solutions LLC (H2HS), a multi-award–winning design/build renovation firm serving Maryland and Northern Virginia, raised the bar and redefined remodeling innovation at the highly anticipated public grand opening of its new and expanded Design Studio on July 15. 
With a resounding surge of admiration from guests – including local public officials, business leaders, and industry insiders – this eye-opening Design Studio achieved its goal of showing the public how H2HS works and what possibilities exist in home remodeling. The success of the open house event sets the stage for the next chapter in the firm's remarkable journey.
Following a ribbon-cutting ceremony conducted by the Greater Rockville Chamber of Commerce (GRCC), more than 50 attendees enjoyed a day full of engaging studio tours, immersed themselves in captivating design showcases, and indulged in delightful homemade food and refreshments. 
Distinguished guests included Montgomery County (Md.) Councilmember-at-Large Laurie-Anne Sayles, GRCC President Marjj Graf, GRCC board chair Laura Nash and several GRCC board members. Additional attendees included current and past customers; vendors, suppliers and trade partners; architects, designers, realtors and property managers; and family and friends.
The public grand opening was preceded in June by a soft opening with a series of three targeted micro open houses for customers, vendors/suppliers and architects/designers. More than 70 people attended these micro events, bringing the total turnout for the entire grand opening campaign to more than 120 guests.
"Our Grand Opening campaign was a tremendous success," said Daniel Carrero, president of H2HS. "Witnessing the enthusiasm of our guests reaffirms our belief that when it comes to the world of home remodeling, there is a solution that can work for every home.
"The overwhelming response we received has energized our team, and we are now more determined than ever to provide the best in design and quality excellence as we continue to serve our customers in Maryland and Northern Virginia. We extend our heartfelt gratitude to everyone who graced us with their presence and contributed to a memorable event."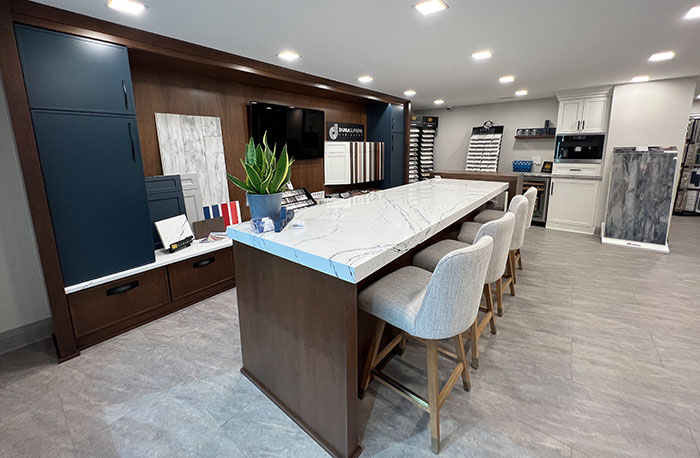 The newly-minted Design Studio includes an additional 1,200 square feet of floor space, allowing H2HS to showcase a wide assortment of current trends in indoor and outdoor remodeling products and fixtures, including cabinetry, floating shelves, home automation systems, smart lighting, hidden speakers, alarm and lock systems, door and cabinet hardware, flooring, deck and siding options, and more. Special design elements include a custom under-the-stairs interior doggie room accessible from an adjoining bathroom by a secret Murphy door.
"Our one-of-a-kind Design Studio provides a small glimpse into what H2HS can curate for each valued client," said Carrero. "As people think about the future of their living spaces, now is the moment to see what is possible in their next remodel."