ICFF  Brings "Talks" to Miami, Announces 2016 Lineup
---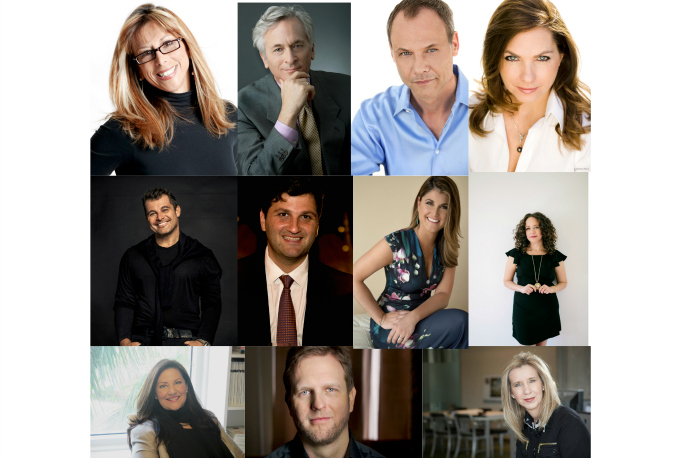 September 1, 2016
ICFF, the North American series of design events for interiors, announced its lineup for the first annual ICFF Miami Talks, a series of panel discussions and presentations aimed at engaging, educating and inspiring the global design community. ICFF Miami takes place October 5-6, 2016 at the Miami Beach Convention Center.
Talks Schedule: Wednesday, October 5
Design Leadership; vision, communication and strategy for women leaders
Speakers: Kim Kuhteubl, producer, author and founder of MeByDesign, and Lauren Rottet, FAIA, FIIDA
Although a generation of women worked to take gender out of the conversation, especially in architecture, a traditionally male-dominant field of design, studies prove that women lead differently and apply a different psychological framework to decision-making in establishing a design approach. In fact, having more women in C-suite positions has been shown to result in higher profits. In this candid conversation, Kim Kuhteubl and Lauren Rottet discuss vision, communication and strategy for women leaders.
Manufacturing Design: architects turned makers
Speaker: Arthur Lasky, R.A., MCARB; principal at Silberstang Lasky Architects, P.C. and Co-founder and president of HearthCabinet Ventless Fireplaces
Practicing architect and maker of HearthCabinet Ventless Fireplaces, Arthur Lasky, will outline how to take a product design idea and turn it into a business by leveraging the skills that architects already possess. He will discuss how creative collaboration with a great team helped him to reach his vision of designing a high-end quality product for residential and commercial properties. Lasky will also explain how to select a manufacturing facility, hire craftsman, determine costs and turnaround time for a product and the process of commercial and residential installations.
Leading Miami Voices in Commercial Design
Speakers: John Czarnecki, editor-in-chief of Contract magazine; Elina Cardet, Assoc. AIA, design director of interiors and associate principal at Perkins+Will; Marlene Liriano, IIDA, managing director of the Miami office of IA Interior Architects, 2016-2017 international president of IIDA and Anabella Smith, partner and director of interior architecture at Zyscovich Architects
Three leading Miami-based designers of interiors for workplace, education, retail, civic and healthcare spaces will discuss the current outlook in commercial design. The designers will discuss process, from collaborating with clients to executing beautiful, innovative and healthy interiors. They will respond to questions including: How is hospitality influencing the design of other commercial interiors? How do designers meet client expectations in an increasingly competitive environment? How is excellence in design achieved without compromising the creative process with the pressures of time and budget? What are the forces shaping the Miami commercial design market as it extends to the Caribbean and South America? The discussion will be led by John Czarnecki of Contract magazine.
Shifting Spaces; space planning through multi-tasking amenity spaces
Speaker: Susan LeFleur, director of hospitality, Stantec
As a designer of public spaces, it's important to not only design an aesthetically pleasing and functional space, but to also remember that space is expensive. We need to be thoughtful about how it is used. Multi-functional spaces can help shrink your client's footprint, saving money. However, knowing where to draw the line for multipurpose spaces and understanding how to integrate them fluidly as you move through a space is critical. In this Talk, Susan LeFleur of Stantec will share her latest concepts for making it all work while still delivering that "wow factor."
Talks Schedule: Thursday, October 6
Designing for Two: It's Never About Compromise; Always Negotiation
Speaker: Christopher Grubb, IIDA, NKBA, president/founder Arch-Interiors Design Group, Inc.
In a relationship, many situations require compromise. Designing a dream space for two shouldn't be one of them. Internationally acclaimed and award-winning interior designer, Christopher Grubb, believes that designing for two is all about "successful negotiation" and never about "compromise." As a Beverly Hills-based designer accustomed to demanding clientele, Grubb draws on his experience to explain to designers, contractors and remodelers what it takes to make both partners feel they're being heard and that their needs are being met. Grubb will explain how a designer can help a couple successfully navigate the design process, sometimes turning into the couple's therapist.
Rise of Contemporary Brazilian Design; Brazilian contemporary design luminaries on design in Miami
Speakers: Marcelo Orlean of Orlean, Paulo Bacchi of Artefacto and Claudio Faria of Ornare
Miami has seen an explosion of Brazilian design in recent years. As the doorway to Latin America, Miami has been the perfect location for it to expand and flourish. Its influence has changed and set the bar for trends in Miami in some of the city's most high-profile buildings. Join Miami's biggest names in Brazilian design as they discuss the rise in contemporary Brazilian aesthetics in Miami and throughout the United States, the business of design, the success of Brazilian brands and the outlook for Brazilian design in today's global economy.
Registration is now open for ICFF Miami, taking place October 5 & 6, 2016 at the Miami Beach Convention Center. Attendees and press can register at www.icffmiami.com.