IFDA Announces 2023 Award Winners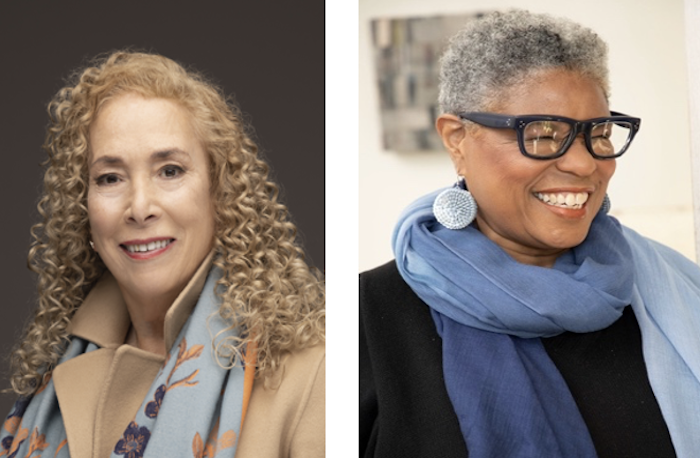 September 23, 2023
The International Furnishings and Design Association (IFDA), the longest continuously-running organization supporting all aspects of the home and interior design industries, has announced the winners of its most coveted awards. The 2023 International Honorary Recognition Award winner is Ellen Gefen (above left), co-founder of Gefen productions, and the recipient of the 2023 Trailblazer Award is Patti Carpenter (above right), principal of carpenter + company/Trendscope. Both will be honored at the annual Awards Gala in Boston, Mass. on September 29 presented and hosted by the IFDA New England Chapter. The theme of this year's ceremony is Night Sky Over Versailles and will be emceed by luxury designer and HGTV's own Taniya Nayak and, creative think-tank founder and legendary industry notable, Judy George.
The International Honorary Recognition Award is the highest honor that can be bestowed upon a member of IFDA. It is given to a member in good standing who has made notable and lasting contributions to the furnishings and design fields; whose advocacy brings about greater recognition for our industry's work, and whose integrity upholds the ethics and standards of IFDA.
"It is with great honor that we present this prestigious award to a high-profile luminary who has made a significant impact across our industry," said Dawn Brinson, president of IFDA. "Ellen has helped define and enrich the legacy of IFDA through her dedication, support and commitment to educate others about home fashion and furnishings all over the world. Her work has not only positively impacted the industry but consumers as well."
Gefen is a visionary, a home furnishing broadcast journalist and co-founder of Gefen Productions, a full-service multimedia production studio in High Point, NC. She is also the founder and host of TheHome.com which delivers pertinent, on-trend home design content to consumers. Her television show, Home Fashion Report, on the air for more than 25 years, spotlighted her thousands of interviews with business leaders, world-class designers and celebrities such as Martha Stewart, Alexander Julian, Mario Buatta, Bob Mackie, Kathy Ireland, Oscar de la Renta and many others. She has also appeared as an industry expert and trend forecaster on numerous national broadcasts, including CBS Morning News and NBC's Weekend Today.
A founding member of WithIt (Women in the Home Industry Today) and a 30-plus-year member of IFDA, Gefen has been honored by both groups with the Withit Legacy Award, the Withit WOW Award for Education and the IFDA Luminary Award. In addition, she is also the recipient of the prestigious Women in Business Award from the Triad Business Journal and the Anti-Defamation League's (ADL) American Heritage Award.
The Trailblazer Award is presented to a person who is responsible for innovative or meaningful contributions or change that alters or improves some aspect of the home and design industry and how it functions or is perceived. The recipient does not need to be a member to receive this award, however, Carpenter is a member.
"It is very fitting that Patti is being honored with the Trailblazer Award," Brinson said. "She has forged a deeper connection to the reason she trailblazed to begin with: to create a new path that brings opportunity for others. The scope of her work has encouraged so many to reach their full potential and her celebration of diverse talent is transcended by her vision to inspire. Both women lead with perseverance and passion, and we look forward to celebrating their outstanding achievements at the Gala."
Principal of carpenter + company/Trendscope, Carpenter is a micro-enterprise specialist with U.S. presidential recognition for domestic and international expertise in artisan development, small producer and entrepreneurial training and economic development. An award-winning creative director she has traveled and worked in 57 countries as the global trend ambassador for Maison & Objet. She is also a consultant for Pantone. With extensive experience in product design and development, merchandising and color and trend forecasting, her work directly influences what we see in product design. She has designed, sourced and created innovative private label products for powerhouse brands such as Bloomingdales, Neiman Marcus, Crate & Barrel, Yankee Candle, Donna Karan and Ralph Lauren.
Carpenter is a member of the board of directors of SERRV International, a non-profit that empowers global artisans and farmers through long-term trading partnerships. She is also an advisory board member for the Black Artists and Designers Guild (BADG).
The winners will be honored at the IFDA annual Awards Gala at the Park Plaza Hotel in Boston, Mass. on September 29. In addition to these two awards, the Gala also honors design achievements and industry stars in more than 20 categories.
Photo credit: IFDA