IFDA Educational Foundation Announces Grant Winners for 2023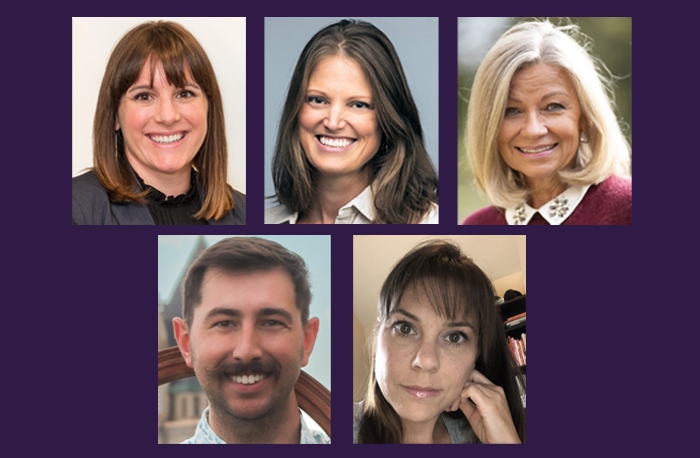 September 14, 2023
The Educational Foundation (EF) of IFDA, the International Furnishings and Design Association, is pleased to announce its grant winners for 2023. Since the early years of this 76-year-old global design industry alliance, EF has awarded grants to talented professionals, as well as scholarships to high-achieving design students annually. With judging conducted by a subset of the EF's Board of Trustees, the funds awarded this year total $30,000.  
"Congratulations to all these deserving individuals," said Karen Dzendolet, chairman of the Board of the Educational Foundation of IFDA. "We are very pleased to present the grants for a diverse array of projects. The grant winners' skills and initiative in undertaking new challenges are impressive and each exemplified the goals of the award they were granted, whether universal design, historic preservation, professional development through expanding horizons or the advancement of interior design programs."   
IFDA Educational Foundation Grants are offered to all professionals working in the interior design or furnishings related fields but not to undergraduate students. Winners were notified late last month. 
"Though the judges were challenged in selecting winners, each one was very deserving of the award," said Earline Feldman, FIFDA, director of scholarships and grants. 
The 2023 grant winners are: 
Elizabeth Brown Grant to Interior Design Programs ($2,500) 
Kim Dutkosky, a lecturer at Indiana University, focuses on teaching students about the design process, building codes, materials, finishes and methods of construction. Utilizing her 20-plus years in the interior design industry, she creates hands-on activities and assignments that mimic working world scenarios in the classroom. By concentrating on the details and fundamentals of design, Kim has been able to help students enter the workforce with skills that set them apart from other candidates. 
Irma Dobkin Universal Design Grant ($2,000)
Prof. Stephanie McGoldrick is a member of the Interior Architecture + Design faculty at the University of Massachusetts Dartmouth.  Her experience teaching for the past 10 years at various institutions includes specialties in universal design, environmental sustainability and lighting design. Prior to entering academia, McGoldrick worked as an interior designer and project manager at the Smithsonian Institution in Washington, D.C. where she oversaw design solutions for the Institution's museum stores and cafés.

This grant will support McGoldrick's endeavor to bring back a universal design symposium to the UMass Dartmouth campus. The symposium will bring together students, educators, community members with various backgrounds and abilities, individuals with disabilities and design professionals to collaborate and share experiences related to universal design across multiple platforms.
Ina Mae Kaplan Historic Preservation Grant ($2,000) 
Andrew Grider attended Virginia Commonwealth University, majoring in interior design and minoring in craft and material studies. He will recreate new bed hangings and canopy ceiling with textiles for two rooms at the 1825 Historic Hill House Museum in Olde Towne, Portsmouth. For museum purposes of educating visitors, one room will be furnished as if it were winter and the other summer to show how the rooms changed to accommodate climates in the bed hangings, window treatments, slipcovers and so forth. This grant has given Grider the opportunity to recreate the testers, a key element to the bedsteads that are missing from the two mahogany American Empire style bedsteads that will house the new bed hangings and canopy ceilings with textiles.
Tony Torrice Professional Development Grant ($1,500) 
"Over the past 20 years, I've deeply immersed myself in the world of interior design, culminating recently in my role as design project manager for a distinguished luxury custom home builder," said Michele Kiefert. "I am elated to share that I've been selected as the recipient of a $1,500 educational grant. With this generous support, my aspiration is to explore specialized courses that delve into innovative design techniques, environmental sustainability and inclusivity in interior spaces. 
"My goal is to not only enrich my own understanding but to also contribute to advancing our industry's standards. I am profoundly grateful to the foundation for recognizing my commitment and for fueling the next chapter of my professional journey."
Valerie Moran Memorial Grant for IFDA members ($3,000) 
Sandra Reicis is a professor of interior design and program coordinator at Villa Maria College in Buffalo, N.Y.  
"I am honored to receive the Valerie Moran Grant, which will support my participation in the International Conference for Caring Communities (ICCC) Windsor High-Level Consultations, Strategies and Solutions — Partnerships and Practice to be held Nov. 6-8, 2023, at St. George's House, Windsor Castle, UK," said Reicis.  
The ICCC is a not-for-profit organization that has Special Consultative Status with the Economic and Social Council (ECOSOC) of the United Nations. ICCC acts as a bridge linking government, civil society organizations, the private sector, universities and the United Nations in their efforts as a catalyst for new solutions that enhance and encourage adaptation and or replication in both developing and developed countries. 
"This year's conference areas are sustainability, leadership and the creative economy," said Reicis. "These three areas closely align with my work and interests as a professional designer and college professor. My goal in attending this conference is  to learn, collaborate and expand my leadership skills in order to provide mentorship and professional opportunities to emerging designers and professional colleagues as well as to expand my personal business aspirations."
In addition, EF will have awarded $4,000 in grants to IFDA chapters by this fall and is a Silver sponsor of the Future Designers Summit at Bienenstock Furniture Library in High Point, N.C. from Sept. 20 to 22, 2023. EF is also covering travel expenses for the award recipients at IFDA New England Chapter's Awards Gala.