KBB 2023 Product Awards Submissions
---
---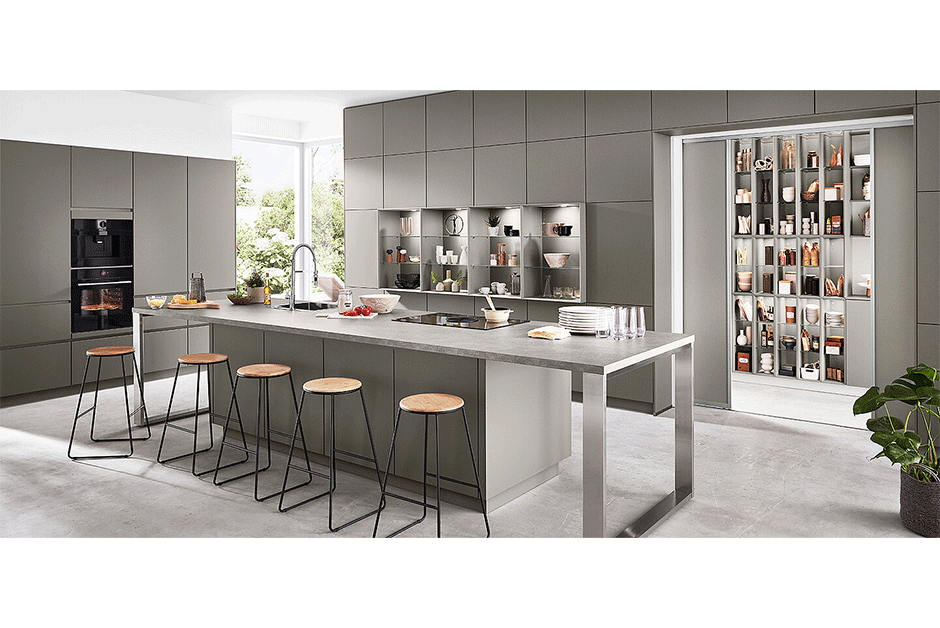 October 23, 2023
This article was originally published on October 23, 2023; it was updated on November 8, 2023.
KBB 2023 Product Awards Submissions
We have already announced the KBB 2023 Product Awards winners, but we also wanted to give a shout out to all the remaining product submissions. We added a ton of new categories this year – equally divided among the kitchen and bath – including air quality, countertops, cabinetry, smart innovations and accessories.
Below you will see a few of the submissions we received for the KBB 2023 Product Awards – to whet your appetite, as it were. Click through the gallery to see the rest of the entries.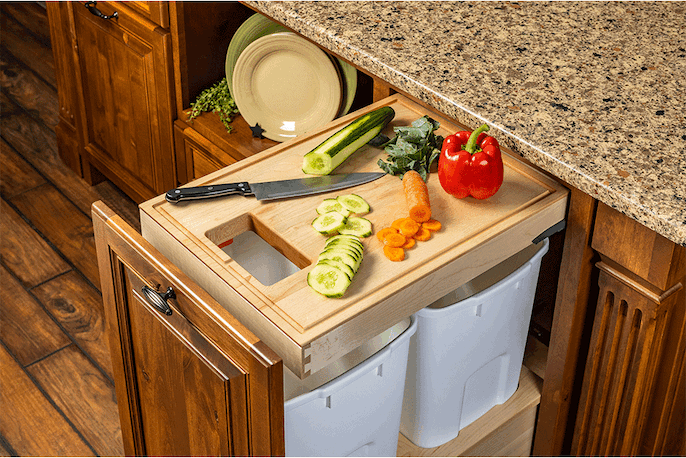 Century Components' Cutting Board is removeable for easy cleaning. It utilizes Blum's Tandem 563 slide featuring the Pull-Out Shelf Lock to provide the proper weight capacity and stability to safely cut and chop. The units can be installed over 34-quart or 50-quart wastebins, which allows for easy disposal of waste products. It can also be removed and utilized on any counter surface without fear of scratching thanks to its commercial-grade rubber feet. The cutting board is finished with a food-safe mineral oil. Photo credit: Century Components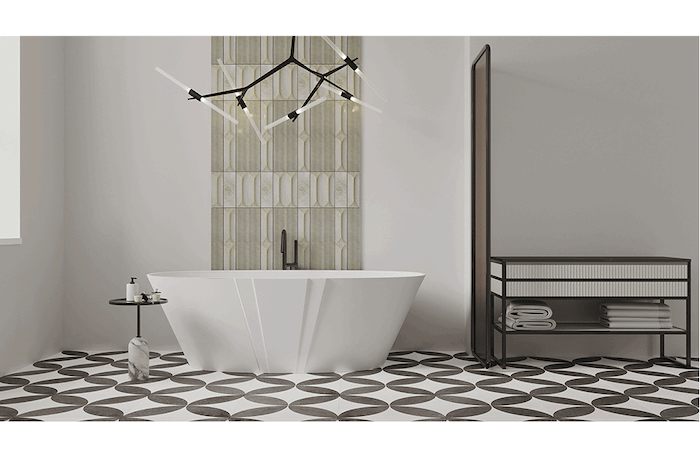 Inspired by the geometric patterns and clean straight lines in the art deco period style, the Magda Bathtub from MTI Baths is ergonomically designed to accommodate two bathers. It is offered as a luxurious soaker model or as an air bath for a full-body hydrotherapy experience. It is molded from MTI's proprietary mineral composite mixture and treated with a state-of-the-art chemically bonded finish for a result that is non-porous, durable and easily maintained. Its cast-stone construction provides enhanced insulating properties that help keep bath water warm longer for lazy, indulgent soaks in the tub. Magda is carefully finished by hand to a gorgeous glossy white, and it is also available in matte options of white, black or gray. Photo credit: MTI Baths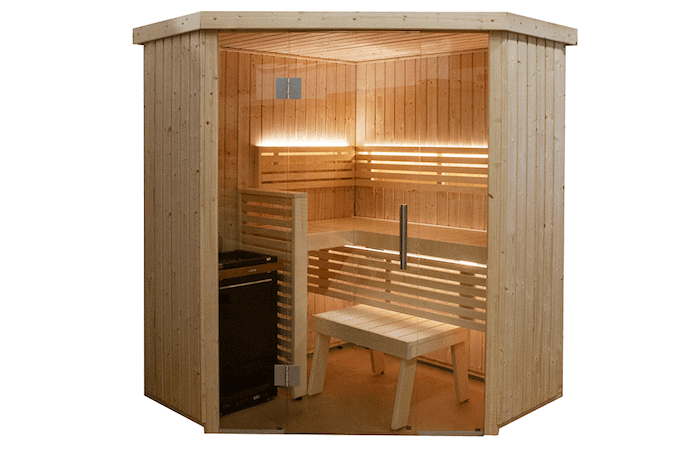 ThermaSol is enhancing its family of products with new indoor and outdoor luxury saunas. Available in three design configurations: outdoor barrel, outdoor canopy barrel and indoor, each sauna is hand-crafted from the highest-grade clear Western red cedar or Nordic spruce. Inspired by the brilliance of Northern European sauna technology and design, ThermaSol's latest collections offer luxurious features and exceptional detailing from the heater, lumber and accessories to mood lighting and Wi-Fi accessibility. Photo credit: ThermaSol