KBIS 2018 Introduces the All-New Global Launch Pad
---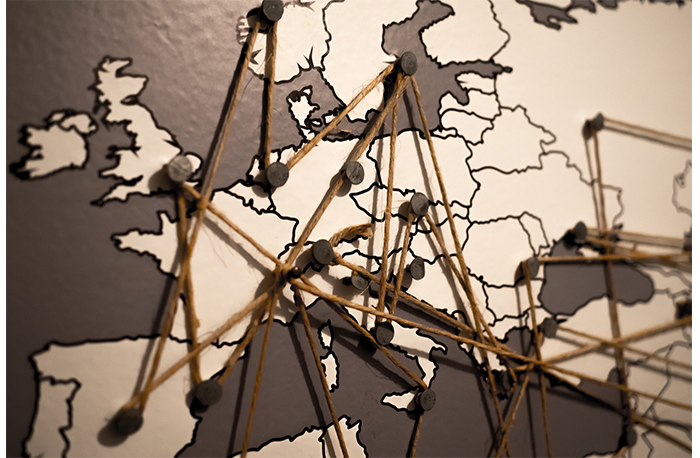 November 8, 2017
The 2018 Kitchen & Bath Industry Show (KBIS), the destination for kitchen and bath design professionals, announces the all-new Global Launch Pad, a global pavilion comprising kitchen and bath brands from the U.K. and Continental Europe coming to KBIS this January.
The Global Launch Pad, a year-round initiative driven by the NKBA to be unveiled at KBIS, aims to begin a dialogue between international brands and designers looking to engage with the U.S. market and connect North American brands and designers to the global marketplace.
"Our kitchen and bath design community is global," said Suzie Williford, vice president of industry relations for the National Kitchen & Bath Association (NKBA), which owns KBIS. "I'm proud of our organization for driving the collaboration between the U.S. market and the U.K. and Europe. After attending Design Week in the U.K. this year, it is obvious there is sincere interest in the U.S. market for both exhibitors and attendees wanting to be a part of KBIS,"
The NKBA's effort to connect global kitchen and bath markets began this fall with designer and manufacturer events in the U.K. Positive response was immediate, confirming the appetite of international brands to work more closely with the U.S. Several brands attended the NKBA events during the London Design Festival, expressing interest in finding ways to more easily interface with U.S. designers, including Studio Ted Todd, Baltica Hardware, Victoria + Albert and The Water Monopoly.
"KBIS is healthy and growing in attendance and footprint year-over-year," said Brian Pagel, senior vice president, Emerald Expositions. "As a result, we're seeing more designers from overseas making the trip to KBIS, especially those from the U.K. The Global Launch Pad is now a dedicated space for the dialogue between the U.S. and international design communities to continue to grow."
Brands are currently being invited to exhibit in the Global Launch Pad, with the full roster set to be announced in December.