KBIS NEXTStage Call for 2024 Speakers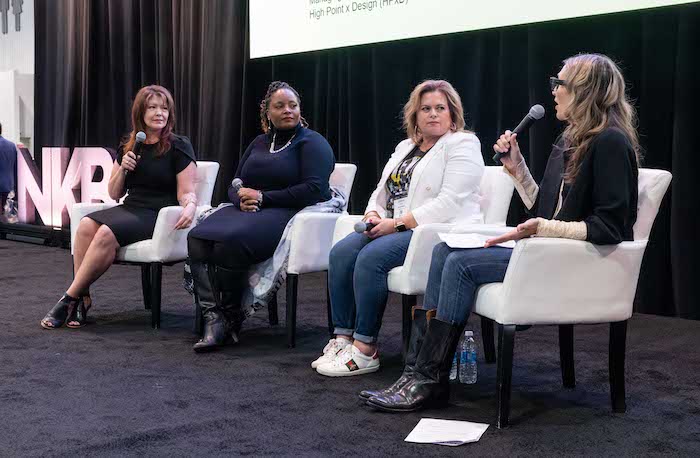 September 20, 2023
A cornerstone of the Kitchen and Bath Industry Show (KBIS) experience, NEXTStage brings kitchen and bath professionals together to ignite conversation through panels, discussions, awards, and competitions. For the first time, NEXTStage is issuing an open call for submissions to invite unique perspectives from thought leaders across the industry.
This coming year will mark an exciting new line-up of programming that will focus on all the latest industry topics. Themed tracks for 2024 include:
● Wellness: Explore the intersection of design and well-being.
● Sustainability: Shape the future of eco-conscious design.
● Business and Trends: Dive into the latest industry shifts and strategies.
● Technology: Uncover the tech innovations driving the kitchen and bath design world forward.
Each day's NEXTStage sessions will be hosted by engaging industry talent. Programming will include focused presentations diving into timely topics, fireside chats with media and leading brands, panels across categories, and four award ceremonies including Best of KBIS, NKBA 30s Choice Awards, Best Booth and Kickstarter.
At KBIS, NEXTStage brings thought leaders together to explore the topics shaping the future of the industry, shining a light on new perspectives and building connections within the industry. These events forecast the biggest trends and issues for the year ahead, and provide an opportunity for attendees to network and learn while on the show floor.
If you are a thought leader, interior designer, or other subject matter expert, please use this form to introduce yourself and share your point of view for program consideration. Submissions will be evaluated on a rolling basis and close by October 13, 2023. Key criteria for submission include a unique and original point of view on a subject, a knack for storytelling and open to audience feedback and questions, and a great understanding of the industry and specific topic.
Brands also have the chance to share their experiences, ideas, and industry stories through NEXTStage. For more details on brand-sponsored panels and sponsorships, click here.
Photo: Emerald