Lighting for Tomorrow Winners Announced; WAC Lighting Captures Three First Place Awards
---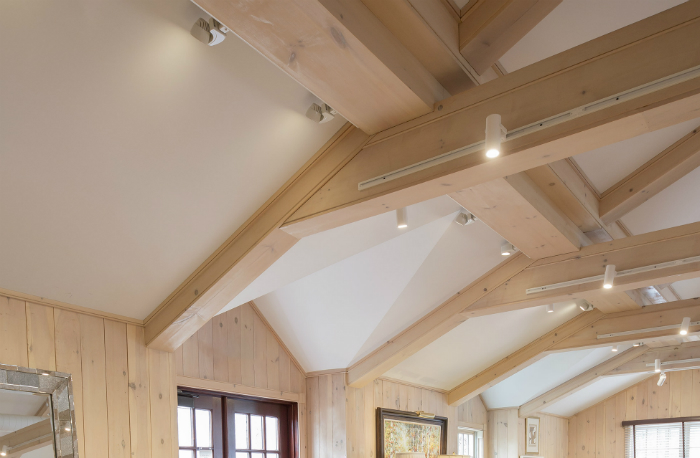 October 3, 2017
The CEE announced 23 of its 2017 Lighting for Tomorrow Awards to industry professionals during the American Lighting Association (ALA) Conference in Vancouver. Making LFT history, New York-based WAC Lighting captured three first prize honors. CEE is a consortium of efficiency program administrators from the US and Canada.
Lighting for Tomorrow is a competition that challenges manufacturers to develop residential lighting products that successfully incorporate advances in both design and energy efficiency. By recognizing exceptional new products, Lighting for Tomorrow seeks to meet consumer expectations and leap over market barriers that inhibit the adoption and use of energy efficient residential lighting products.
"We thought we had the trifecta last year with the one win and the two honorable mentions," said WAC Lighting President Shelley Wald. "This year, I can't believe we won first place three times, making Lighting For Tomorrow history. We are humbled for being recognized by the esteemed members of the lighting and energy community for products that solve challenges across our three key categories—track, under cabinet and down lighting."
Winning products included SILO 2020 LED Track/Rail Luminaire, which offers superior light output in a small, unobtrusive design with a wide range of dynamic beam adjustments and is engineered with a single source LED, optical and thermal management in a slender die-cast body. The 2-inch OCULUX Adjustable LED Luminaire is designed to fit into tight plenum spaces that are under 4 inches and ideal for installation within fine interiors or exteriors. DUO AC LED Light Bar provides an under cabinet lighting solution with a flick of the switch, alternating between 2700K and 3000K color temperatures, depending on your lighting needs. Using a 98 percent efficient reflector, LED light from inside the housing is diffused inside the mixing chamber in order to create evenly distributed illumination.
The 2017 judging panel met this summer at the UL University facility in North Carolina and reviewed more than 130 different products, including LED indoor fixtures, LED outdoor fixtures, LED retrofit kits, LED replacement lamps, OLEDs, lighting control devices, connected lighting products and ceiling fan lights. The judges viewed products that demonstrated developments in form factor and construction while taking advantage of solid-state lighting technology.
Organized by the American Lighting Association (ALA), the Consortium for Energy Efficiency (CEE) and Underwriter Labs (UL), the 16th Annual Lighting for Tomorrow Competition was originally established to identify manufacturers with exceptional innovative products that inspire customers and meet stringent requirements of energy efficiency programs. Since 2002, the competition has recognized new, highly functional and beautiful residential lighting products that are energy efficient and appeal to buyers. The Competition helps the industry advance by introducing high quality and innovative designs while contributing to the energy efficiency movement among industry leaders and consumers alike.