LuxeHome Announces Kitchen Appliance Debuts Planned for Chicago Design Summit
---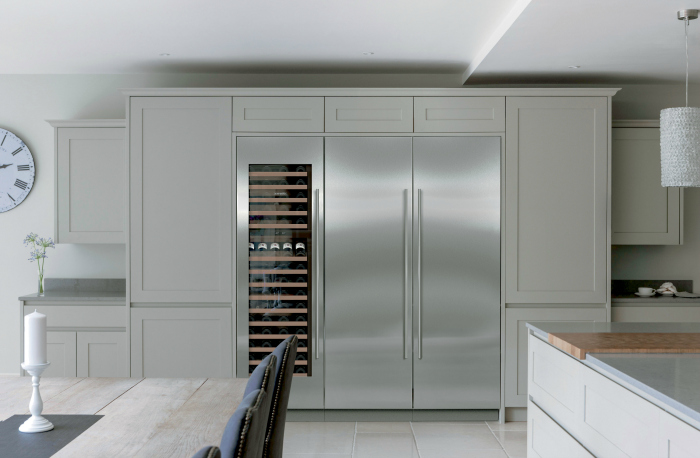 August 22, 2016
LuxeHome, the collection of premier boutiques for home building and renovation, located on the first floor of the historic Merchandise Mart in downtown Chicago, has announced four kitchen appliance debuts to be featured at the Chicago Design Summit, September 14, 2016 at LuxeHome.
Product debuts include:
Amiel.US, Suite 163
Fulgor Sophia Range: Sofia is a solid, generously sized freestanding range with a clean and rigorous style. It is designed, developed and engineered in Italy to exceed all expectations of quality, performance and style. Sofia will captivate the most discerning chef with nuanced features that are both traditional and innovative.
Monogram Design Center, Suite 124
Monogram Pizza Oven: The first residential pizza oven that mimics wood-fire grilled pizzas it cooks Neapolitan pizza in 90 seconds. The oven comes in single or double wall ovens.
SMEG USA, Suite 163
'50s Style Dishwasher: The Italian luxury appliance brand, SMEG, has introduced a new 24-inch dishwasher to its world-renowned 50s Style line. Available in four colors, SMEG's '50s Retro Style dishwasher combines iconic mid-century style with modern features, including interior elements finished to match the color of the exterior, a full-size tub, a hidden stainless steel electronic control panel, a self-balancing door, and a sanitation setting, a delay timer (up to nine hours), an orbital wash system to ensure consistently clean dishes and 10 wash cycles including a setting for crystal washing.
Sub-Zero Wolf Showroom, Suite 134
Integrated Wine Units Display: Discover a completely new wine display at the Sub-Zero and Wolf Showroom. This Integrated Wine Unit's display has a 24-in. wide dual zone that holds 102 bottles. It also contains a new 30-in. wide wine unit with refrigeration drawers. This unit is also dual zoned and holds 86 bottles with an additional four cubic feet of refrigeration storage.