Marvin Windows and Doors Accepting Entries for Annual Design Awards
---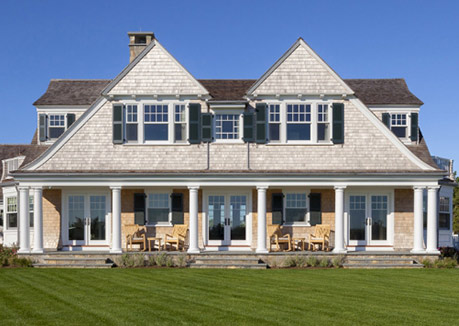 April 1, 2015
Marvin's Architects Challenge, now in its seventh year, honors projects that represent the best in architectural design and use Marvin windows and doors. Open to commercial and residential architects, the competition is judged by a panel of architects.
"The Architects Challenge demonstrates amazing architectural design featuring Marvin windows and doors," said Christine Marvin, director of marketing at Marvin. "Every year we are blown away by the high caliber of projects that are submitted to the program, and we know that this year will be no exception. I am especially excited to add a new element to the Architects Challenge in 2015 – recognition of projects in specific design categories. The Marvin product line offers design flexibility with its breadth and depth of tailored products and design options, and this year you'll see how architects partner with us to accomplish stunning structures that maximize daylight with large doors and expanses of glass, bring contemporary design life to a project vision, replicate historic windows in a traditional design and satisfy coastal performance requirements without compromising size, scale and beauty."
As in previous years, the public will also have a chance to help choose one winner in the Architects Challenge Showdown. Every entry will be included in the Showdown, where the public will have the chance to vote for their favorite project.
Juried winners of the Architects Challenge will receive a VIP winners' trip to Minneapolis and Marvin's headquarters of Warroad, Minn., including AIA-CES credits. The project named "Best in Show" will receive an advertorial in Architectural Digest magazine, as well their project featured in two videos created by the magazine. Additionally, the Showdown winner will receive an expense-paid trip to Greenbuild in Washington, D.C.
The Architects Challenge will close for submission on May 1, 2015.