New Jersey ASID Chapter Celebrates Design Excellence Award Winners
---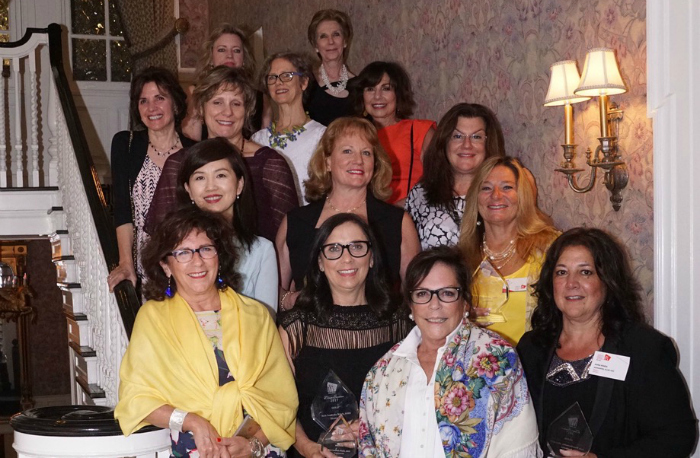 June 29, 2017
The New Jersey Chapter of the American Society of Interior Designers (ASID) announced the winners of its annual Design Excellence Awards at a gala held earlier this month at Shadowbrook at Shrewsbury. Interior designers from the chapter, industry partners, as well as friends, family and colleagues attended the event during which 18 chapter interior designers won a total of 30 prizes among them.
For the chapter's Design Excellence Awards, designers submitted projects in residential and commercial/non-residential sectors. The residential sector included 11 categories from a single space to a historic preservation project. On the commercial/non-residential side, the seven categories included everything from a retail/showroom/exhibit space to government/institutional space(s). All entries had to have used at least one Industry Partner at the time of the project.
"Successful entries demonstrated exceptional design and positive impact on life and the human experience in keeping with ASID's mission," said Anna Maria Mannarino, Allied ASID, president of the New Jersey Chapter. "The Design Excellence Awards reinforce the ASID commitment to important design principles."
Judges were comprised of a diverse group of award-winning ASID members from around the country and judging was based on the following criteria with a points system: effectiveness of the design solution, functional use of space, scale and proportion, color and composition, innovative use of materials, creativity of the design solution, effective use of lighting, use of sustainable design principles, and use of universal design principles. Gold, Silver and Bronze awards were conferred in the categories.
Artistic Marble & Granite Surfaces of Hawthorne, New Jersey, and Blackman, one of the nation's leading suppliers of plumbing, heating, waterworks, HVAC and pipe fabrication services, sponsored the event.
Pictured (beginning at bottom row, L-R): Nancee Brown, ASID, of Summit; Beth Insabella Walsh, ASID, of Little Silver; Ivee Fromkin, Allied ASID, of Monmouth Beach; Anna Maria Mannarino, Allied ASID, of Holmdel, currently chapter president; Hong Jin, ASID, of Mountainside; Suzan Lucas Santiago, ASID, of Lake Hiawatha; Ria Gulian, ASID, of Oceanport; Sharon Sherman, ASID, of Wyckoff; Marina Klima Goldberg, Allied ASID, of Morganville; Maria Bevill, Associate ASID, of Chester; Tracey Stephens, Allied ASID, of Montclair; Sheila Rich, Allied ASID, of Monmouth Beach; Jo Ann Alston, Allied ASID, of Far Hills; and Virginia Zonfrilli, Allied ASID, of South Orange.
Award winners not pictured include: Diane Durocher, ASID; Karen Topjian, ASID; Karla Trincanello, Allied ASID; Linda Wagner, ASID