New Laminam Showroom Opens in Milan
---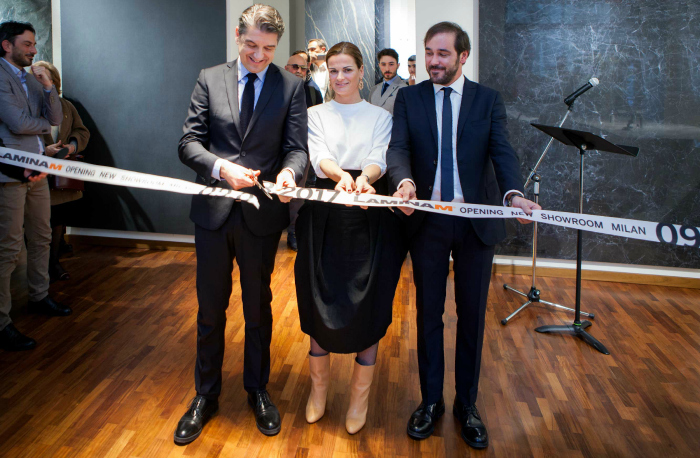 March 23, 2017
The essence of Laminam is revealed in a new Milan location. The company has decided to increase its visibility in the international capital of design by leaving the showroom in Via Mercato and moving to Via Verdi 5, in the heart of the city. Captivated by the allure of a new larger exhibition space with three front windows, the new showroom enjoys a pivotal position near La Scala Theatre. The classic historical building has been renovated into a contemporary style with Laminam ceramic slabs, creating a dynamic and flexible space where past and future co-exist in a game of delicate interweaving patterns.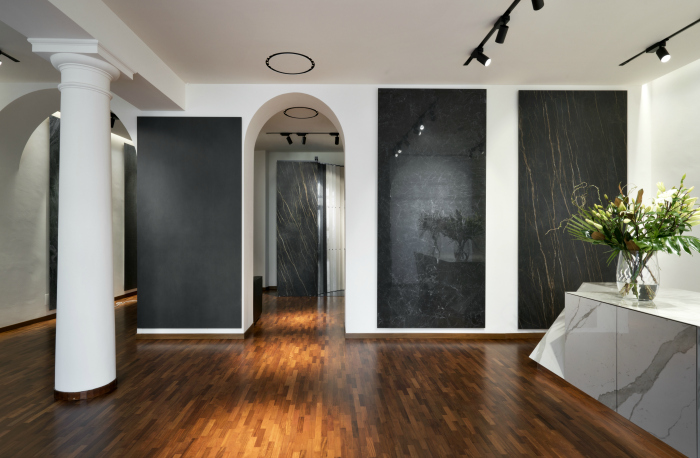 The showroom displays the main collections as well as some examples of uses for the material, which is available in two formats. The entrance features some examples of how the ceramic slabs can be used to decorate interiors (furnishing). The surfaces are used as solid and resistant horizontal table and kitchen tops, choosing between the subtle tones and shades that mimic nature, like a magnifying lens on the natural veining of marble. Elegant and soft textures characterize the interiors, highlighting the aesthetic quality, innate hygienic behavior and resistance of ceramic.
The entrance of the showroom contains an impressive selection of 12-mm.-thick surfaces displayed on the walls like large tapestries, where their impressive size, aesthetics and consistency can be fully admired. They are accompanied by surfaces made with the book match of I Naturali and Cava collections.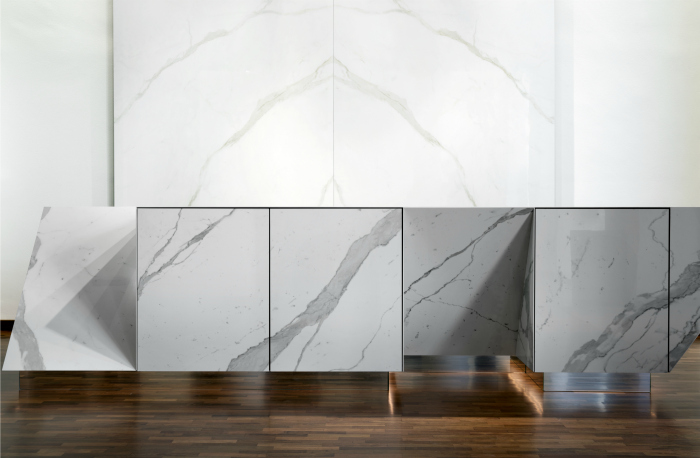 On entering the showroom, the use of the Laminam slabs in architecture is demonstrated by a ventilated façade consisting of 1,000-by-3,000-mm. surfaces applied with the direct gluing system. There are also four "Lastroteche" (slab libraries) where visitors can admire and touch the different textures. With more than 130 surfaces in the catalogue, the Laminam color palette is renewed each year to meet the growing demands of the market. The formats, properties and extreme flexibility of the Laminam material make it a precious resource for a variety of different design uses, made possible by collaborations with other brands in the industry.