NKBA CEO Bill Darcy Keynotes Manhattan Chapter Education Day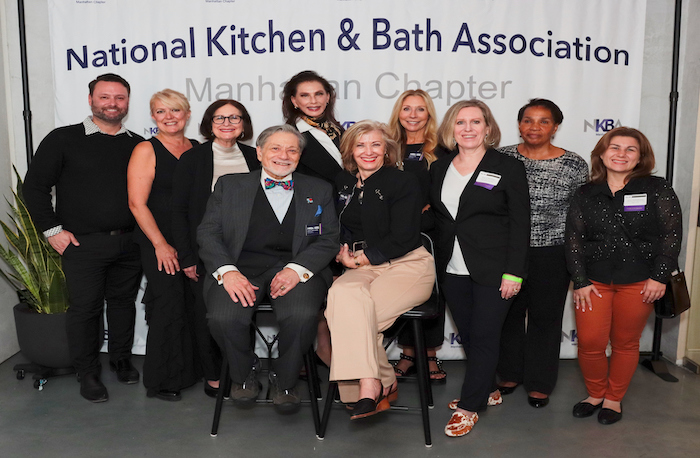 November 2, 2023
Delivering the keynote address at the NKBA Manhattan Chapter's second annual Education Day, NKBA CEO Bill Darcy Jr. highlighted the driving economic and demographic forces that are shaping the kitchen and bath sector in the current and coming years, and also shared his thoughts on the influential role played by KBIS not only in the North American market, but the global stage, as well.
While acknowledging the possibility of recession, Bill Darcy said that despite current conditions, market size is exceeding reasonable growth standards. He pointed out that because the NKBA has a greater diversity of sectors – including design, building and construction, manufacturing and retail sales – than other trade associations, it is in a position to offer more accurate market assessments.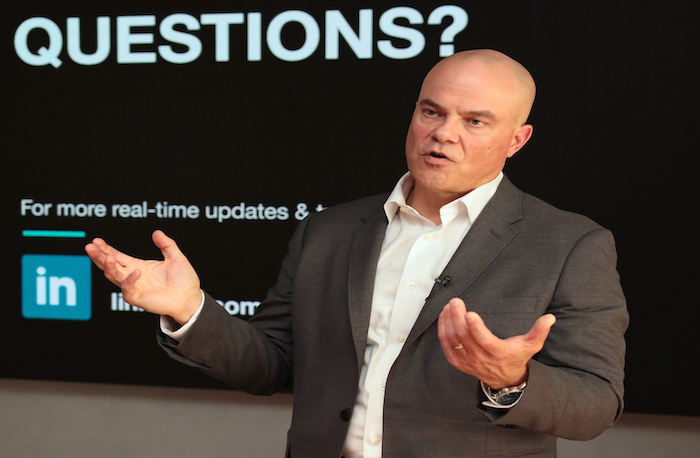 He identified five principal factors of what forecasters from Zonda are dubbing the 2024 "Golden Age of Remodeling":
Mortgage rates. More than 40 million homeowners enjoy mortgages with interest rates under 5%, which is an incentive for them to remain in their residences.
Home equity. Home equity remains at record levels and is lifting kitchen and bath remodel spending.
Home price appreciation. Since 2012, the value of U.S. homes has grown 114%, with some southeastern markets nearly doubling that figure.
Aging Home Stocks. Currently 22 million homes are 20 to 39 years old, a prime age for remodeling. By 2027, almost 25 million homes will be in that age group.
Moving ASAP. Twice the number of homeowners plan to relocate within two years versus in 2021; a number that will increase if mortgage rates start to dip. One-third of these moves will generate spending on kitchen and bath projects.
Underscoring the confidence in the North American market, Bill Darcy noted that European manufacturers are increasingly attracted to doing business here. He cited the continuing success of NKBA's Global Connect program, which helps overseas brands navigate the domestic K&B sectors and said that KBIS booth sales are a good 12-month indicator of the state of the field.
"KBIS has the potential to be the number one design and remodeling show in the world," said Darcy. He explained that several of the 19 countries represented at KBIS – including Germany, Italy and the UK – subsidize their exhibitors at the show.
The keynote was preceded by a luncheon hosted in the Fisher & Paykel showroom at the A&D Building. Education Day kicked off with a chapter membership drive at the Miele showroom.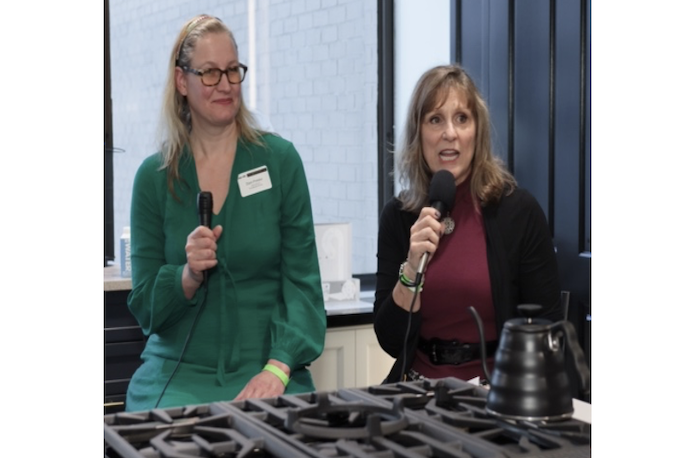 The full day of programming included a discussion held in the Thermador showroom on the evolution of wellness design with Sharon L. Sherman of Thyme & Place Design and Dani Pollidor of Every Body Homes (above). The two traced the transformative journey of universal design from its ADA beginnings to today's focus on inclusivity, dignity and wellness.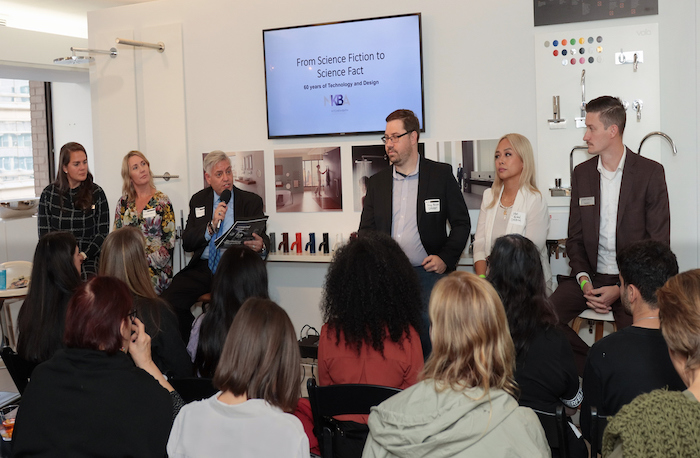 Hastings Bath Collection was the location for a look at technology's evolution from the 1964 World's Fair to the present. A panel (above) of industry experts – Joann Arcenal, Crestron; Greg Barnett, Savant; Becca Ryan, Lutron; Michele Chestnut, Nice; and Aubrey Bertin, AiSPIRE/WAC Lighting – was moderated by Tony Monteleone of Connected Design magazine.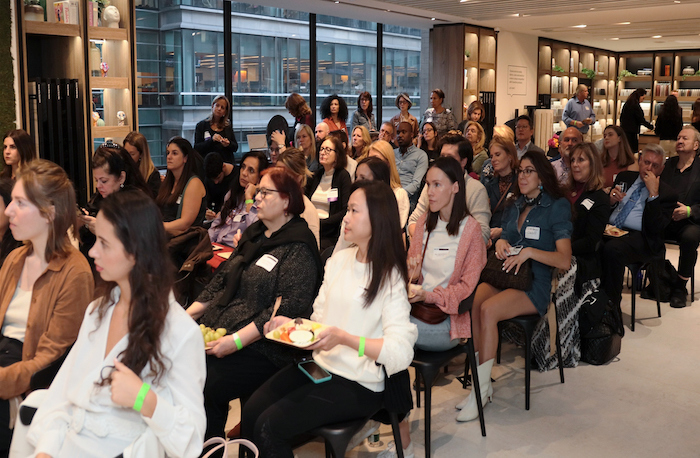 The final session took place in the Cosentino showroom (above). There, Charles Pavarini III and J. Randall Tarasuk of Pavarini Design and Designers Lighting Forum NY had a conversation about the development of LED lighting in residential design.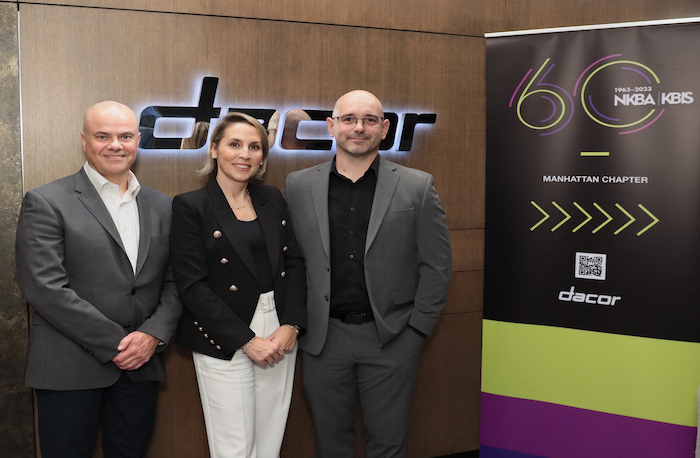 The day wrapped up with a reception in the Dacor Kitchen Theater, with attendees celebrating the 60th anniversary of NKBA.
—By Leslie Clagett, KBB managing editor
Photo credit: © 2023 Jeffrey Siegel / The Mad Photographer