Nobilia Hosted Exclusive Designer Journey to Germany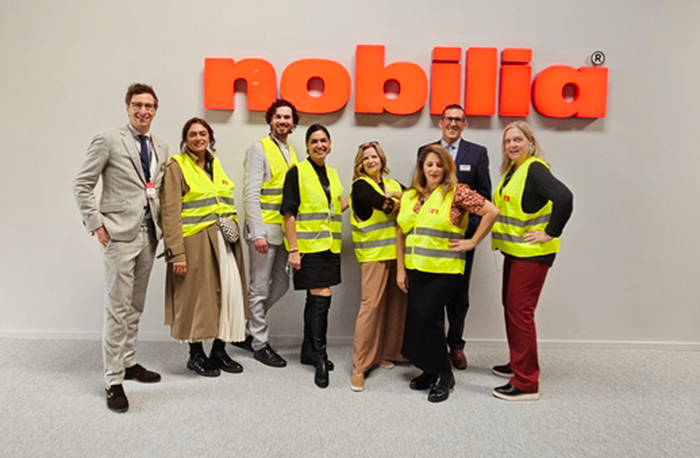 October 6, 2023
Nobilia, a manufacturer of European kitchen furniture, hosted #destinationnobilia, an exclusive trip to Germany for five esteemed U.S. interior designers and showroom dealers.
The purpose of this exclusive journey hosted by nobilia North America and its PR agency White Good was to provide these design professionals with a deeper understanding of German culture, architecture and design, particularly in relation to the influential Bauhaus movement and its connection to nobilia European Kitchen Furniture.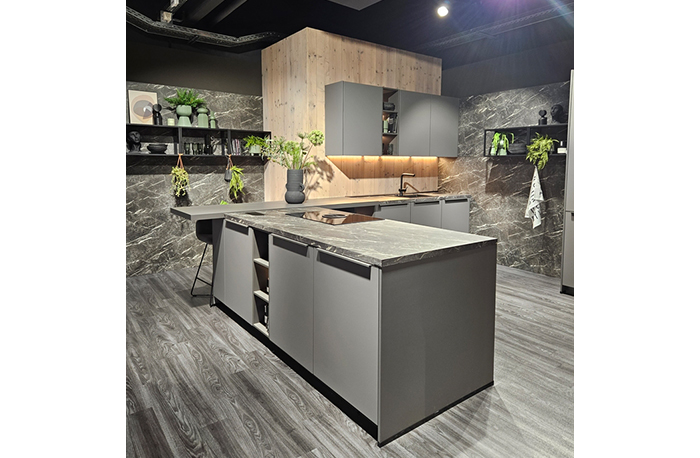 The selected designers — Gina Hacken, Gina Lauren Interiors; Jennifer Hyman, Hyman Home Interiors; Kimberly Kerl, Kustom Home Design; Nureed Saeed, Nu Interiors; and Summer Jensen, Hawk & Co — were chosen through a contest drawing at the Kitchen & Bath Industry Show (KBIS) held in Las Vegas last February.
Each of these designers has left a significant mark in the realm of interior design and the kitchen & bath industry. This trip provided them with an unparalleled opportunity to broaden their horizons, draw inspiration from the epicenter of design innovation and foster a deeper appreciation for nobilia's pioneering European kitchen furniture.
The week-long itinerary from Sept. 19 to 22, 2023, commenced with an architectural tour of Berlin, showcasing the city's stunning buildings and rich history. The designers enjoyed delightful lunches and scenic river tours, marveling at the city's renowned landmarks and embracing the German culture. The journey included visits to notable museums, such as the DDR Museum, the Museum of Things with a special focus on the Frankfurt Kitchen Exhibit, and the iconic Bauhaus Dessau, providing invaluable insights into the evolution of design and its impact on contemporary concepts.
A significant highlight was the visit to Hettich Group, a distinguished manufacturer of innovative fittings, showcasing the hidden heroes behind the movement of nobilia's furniture. The designers were greeted with a warm welcome, engaging discussions and an enlightening tour of Hettich's showroom and factory.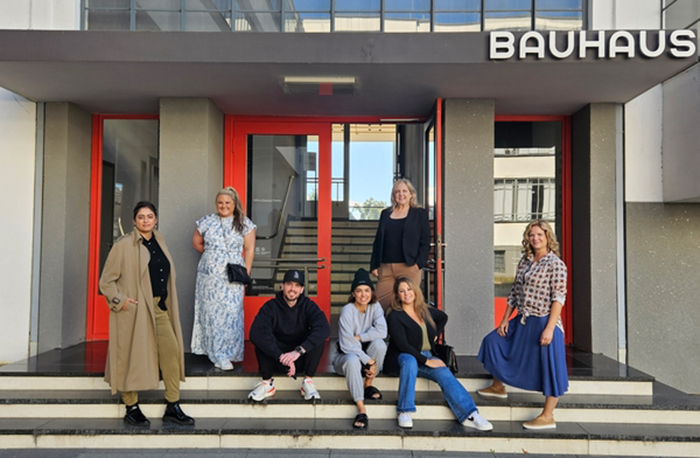 The pinnacle of the trip was the visit to nobilia's headquarters during Haus Fair, where the designers were treated to a grand tour of the showroom and factory. They gained firsthand experience of the meticulous process of nobilia's product creation and were introduced to the brand's 2024 new collections. Additionally, nobilia presented its Installation Academy, offering an in-depth understanding of its latest techniques and trends in kitchen installation.
This immersive journey left an indelible mark on the designers, enhancing their understanding of German design heritage and igniting fresh creativity for future projects. It was a testament to nobilia's commitment to fostering a deeper connection between designers and the art of kitchen design.
Photo credit: White Good