Poggenpohl Wins Luxe RED Award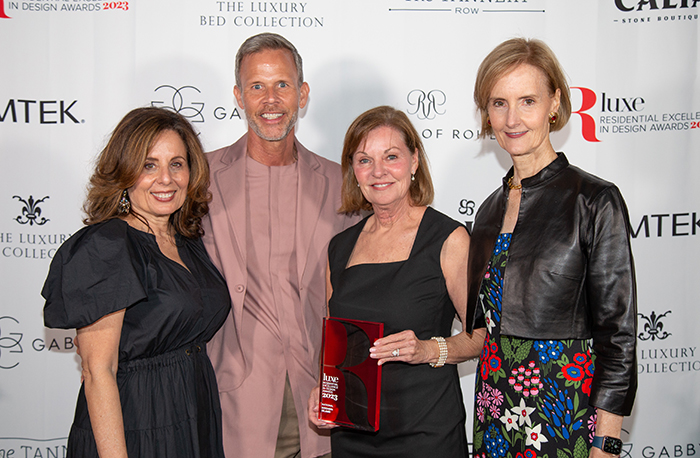 July 18, 2023
Poggenpohl, a leading luxury kitchen brand since 1892, is pleased to announce that its +Segmento kitchen received a Luxe RED Award in the Kitchen Island category. This is the second Luxe RED Award — Residential Excellence in Design — that Poggenpohl has received.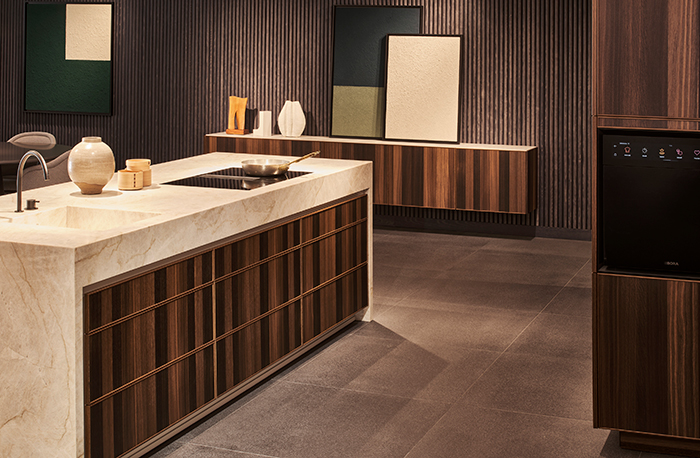 The +Segmento kitchen features a monolithic sculptural Brazilian quartzite island in a masterfully chamfered curvature, along with sleek, smoked-oak cabinets for a stunning contrast. The sculptural +Segmento kitchen island creates a surprising combination of seemingly contradictory elements — the block-like nature of the body and its asymmetrical curves. Crafted from 100 minimally chamfered verticals, the oval is reminiscent of fluted columns. The Showcase series glass display cabinets in smoked oak light stand tall to the side and provide an illuminated stage for special objects.
Luxe Interiors + Design's annual RED Awards recognize innovation and excellence for new product designs and best in residential architecture, interior design and landscape architecture across the U.S.