Progress Lighting Expands, Renovates Showroom at Dallas Market Center
---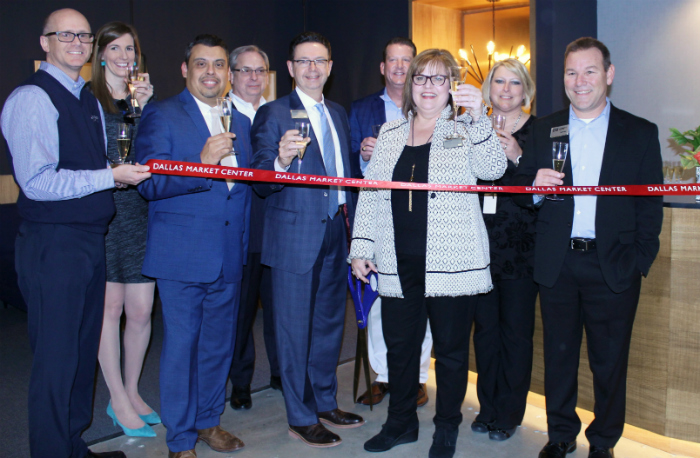 January 31, 2018
Progress Lighting unveiled a fresh look, additional space and state-of- the-art features at its permanent showroom located in the Dallas Market Center. Curated product vignettes, an LED Demonstration Lab and an iDevices Smart Loft featuring integrated home automation solutions are available to accommodate all facets of Progress Lighting's key audiences, including homebuilders, designers and online partners.
The showroom celebrated its grand re-opening on Jan. 18 at a special event during January Total Home & Gift Market. During the show, the space was recognized with a Best Visual Award, where visual design experts evaluate exhibitors based upon innovative and creative display designs.
"More than ever before, we're placing a high concentration on providing a variety of inspirational resources that accompany our breadth of products – to equip, educate and excite our valued partners," said Colleen Visage, vice president, product management for Progress Lighting. "Our newly renovated – and now award-winning – showroom carries the customer through a uniquely branded experience that speaks to the nature of their business, while introducing marketplace insights paired with a variety of resources to support projects and growth."
The updates reflect the brand's revitalized go-to-market strategy that was introduced last year, which includes a variety of new materials and tools that help inspire others in the design world.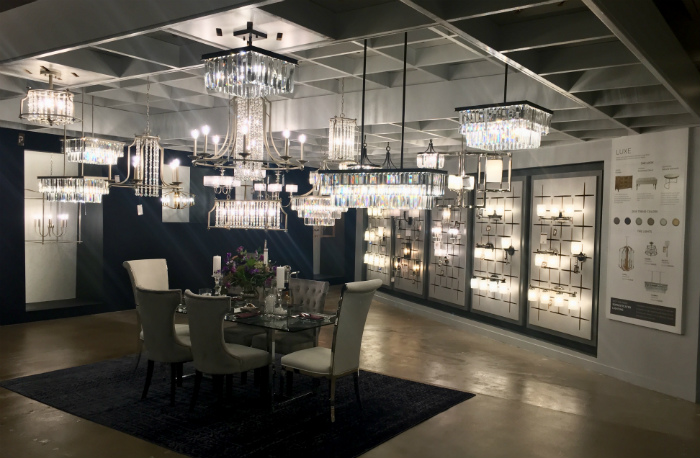 In a strategic move, Progress Lighting has introduced resources and fixture collections that encourage individuals to create individualized lighting designs by mixing and matching their favorite fixtures within the same space. To support this initiative, Progress Lighting has introduced collections that coordinate and complement with other pieces.
Progress Lighting worked with Atlanta-based HLGstudio, an architectural and design firm, to help bring the showroom vision to life. According to Matt Hayner, HLGstudio principal, the goal was to develop a hospitality centered experience, which begins as soon as people enter the front lounge.
"The showroom appeals to a customer's sense of journey and discovery with carefully curated and stylized lifestyle vignettes that are positioned throughout the space," said Hayner. "The vignettes suggest how product applications can be paired with other furnishings to achieve a purposeful style."
The renovation doubles the size of the showroom – located at TM3840 – and brings the total square footage from approximately 8,300 to nearly than 21,000 – making dedicated spaces for Progress Lighting's expanded ceiling fan category, Design Series subcategory, showroom audience, builder partners, LED Lab and iDevices Smart Loft exhibits and reception area.
Find more news about new and renovated showrooms here.