Sub-Zero, Wolf, and Cove 2022-2023 Kitchen Design Contest Open for Entries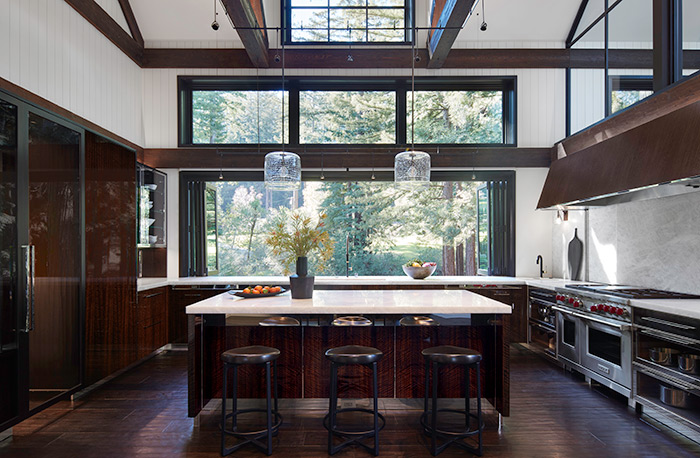 March 24, 2023
Sub-Zero, Wolf, and Cove – industry leaders in premium refrigeration, cooking, and dishwashing – announce the return of the Kitchen Design Contest, recognizing premier design professionals across the globe for their stunning, innovative kitchen designs.  
"For the past 30 years, it has been our great joy and honor to champion the creativity of the global design community through the Kitchen Design Contest," said Jim Bakke, president and CEO of Sub-Zero Group Inc. "Contest after contest, we have been continuously inspired by the impressive kitchen designs submitted and the exceptional creators behind them. We are proud to provide a platform for these pioneering professionals and their work to shine and receive the recognition they deserve."    
Free and simple to enter, the Kitchen Design Contest is accessible online at www.subzero-wolf.com/contest. Eligibility for the contest requires that all project design and construction be fully completed within the contest period of Jan. 1, 2022, through Dec. 31, 2023. The Kitchen Design Contest will accept entries until 11:59 p.m. Central Time on Jan. 31, 2024.  
Contest entries are evaluated anonymously by a panel of seven esteemed judges, each a leader in the industry from disciplines including architecture, interior design and kitchen design. All are previous Kitchen Design Contest winners and demonstrate passion for exceptional design and dedication to the design community.  
The judges will review each design and hand select the top entries from around the world after the entry period closes in January 2024. Forty-two Professional Finalists and one Student Winner will be announced and will receive a cash prize in spring 2024. Additionally, all Finalists and the Student Winner will win a trip for two to attend the Winners' Summit and Gala in fall 2024, where 13 Global Winners will be announced. The exclusive Summit and Gala location will be revealed later this fall.  
Sub-Zero, Wolf, and Cove will award additional cash prizes to first-, second- and third-place Global Winners in each of the following Kitchen Style design categories: Traditional, Transitional and Contemporary. Cash prizes will also be awarded to one winner in each of the following categories: Small Space Kitchen, First-Time Entrant and Best Use Outside of Kitchen.  
All professional entrants are required to submit a minimum of one digital/hand drawn floor plan and three color photographs of the completed design. Additional floor plans, elevations and perspective drawings are welcome. Student entrants must be currently enrolled at an accredited college or university and are required to submit a rendering of their kitchen design for a hypothetical client.