Thor Kitchen Earns Green Good Design Award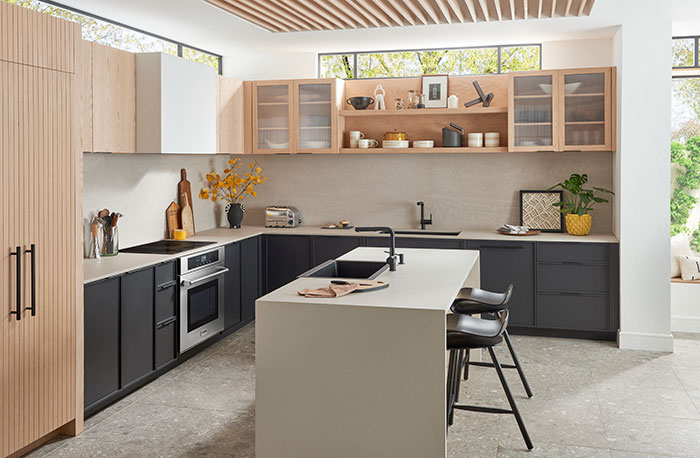 July 13, 2022
Thor Kitchen has earned a prestigious 2022 Green Good Design Global Sustainability Award from The Chicago Athenaeum: Museum of Architecture and Design and The European Centre for Architecture Art Design and Urban Studies. The winning 30- and 36-in. Professional Electric Cooktops were one of just 160 entries selected as an outstanding example of green design.
"It is a great honor to receive this prestigious international award and be recognized as a company paving the way towards a more sustainable future," said Kyle You, managing director of Thor Kitchen. "We created our new Professional Electric Cooktops to meet the need in the market for professional appliances that offer a combination of increased energy efficiency, powerful features and a modern design."
The Green Good Design Award offers international recognition to individuals and organizations that are leading the way and inspiring progress towards a healthier and more sustainable future. The program is a specialized edition of the original Good Design Awards which were founded in Chicago in 1950 by legendary designers Eero Saarinen and Charles and Ray Eames. The Good Design Awards remain the world's oldest and most recognized program for design excellence.
The 2022 program received hundreds of product and project design submissions from more than 40 countries around the world.
Thor Kitchen's Professional Electric Cooktops bring premium power and modern style to all-electric living. The cooktops are available in a 30-in. and 36-in. models and feature nine power levels, a 3,600-watt LightningBoil Element and a Sync Burner that offers up to 3,800 watts of combined output.
Electric cooktops offer increased energy efficiency, transferring 74% of energy directly to the food compared to 40% efficiency when cooking with gas. As cities and counties across the United States enact building codes and mandates that require all-electric appliances in new residential construction, Thor Kitchen's Professional Electric Cooktops offer builders and developers a modern option.