Trends in the Tile World
---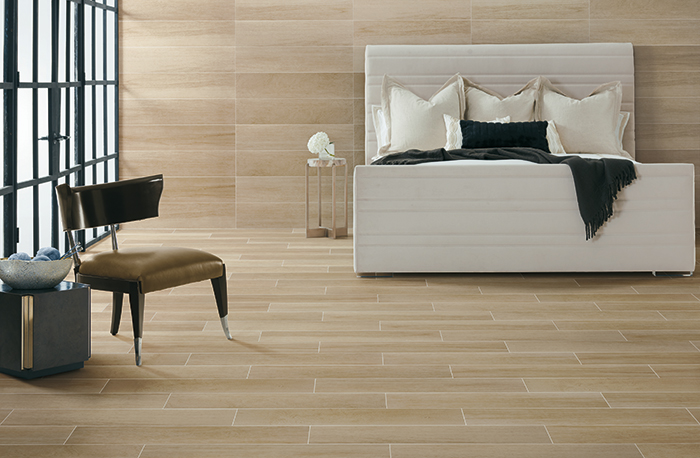 April 17, 2017
Crossville's Nest offers a soothing, neutral color palette, all with the sophisticated clean graining of premium wood species like American oak.
This year Coverings 2017, the largest tile and stone show in North America, boasted more than nine miles of the newest trends from exhibitors from all over the world. The show featured new products from more than 1,100 exhibitors that spanned 430,000 net square feet of show floor space and offered more than 70 educational sessions.
"Coverings continues to build on its strengths – there is so much that's exciting this year, from the refreshed pavilion designs, conference content, tiny homes of the Installation Design Showcase, Byte sessions, to the aisles of impressive tile and stone products," said designer Alena Capra, industry ambassador for Coverings. "The value of attending Coverings multiplies with every turn on the show floor."
KBB explored the show to bring you the latest trends in tile and surfacing.
View a gallery of products from the show here.
1. Black and White – The pairing encompasses every design style. It is classic, but it can be used in a minimalist and modern way.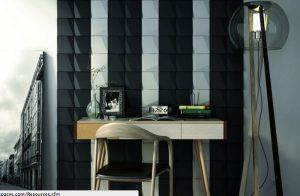 Equipe's Magical 3 is a collection of black and white tiles that play with light to create highlights and low lights.

2. 3D Tiles – Innovations in tile have created spectacular pieces that add depth and turn any wall into a striking element.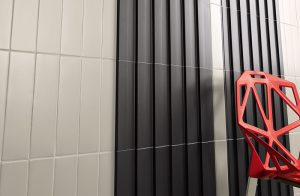 Natucer introduces DYNAMIC, a collection of 3D wall tiles that create constant movement in the wall and seem to change according to perspective and light.
3. Look Alikes – With all of the progress being made in manufacturing and digital printing, the wood, stone and textile look-alike tiles are made to trick the eye. There are many options from plank sizes and widths, allowing designers to have that freedom without using the actual product.

4. Industrial Aesthetic – Think concrete, steel and rusted metal for this trend. These are great for high-traffic areas and add an edge to a room.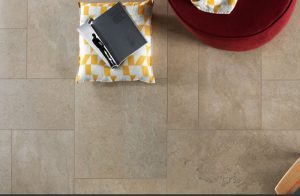 Lea Ceramiche's Cliffstone is a series of full-body porcelain slabs inspired by the neutral colors of nature. The stone-like slabs are available with different finishes and in an array of sizes both small and large format.