Winners Announced for Sherwin-Williams 7th-Annual Student Design Challenge
---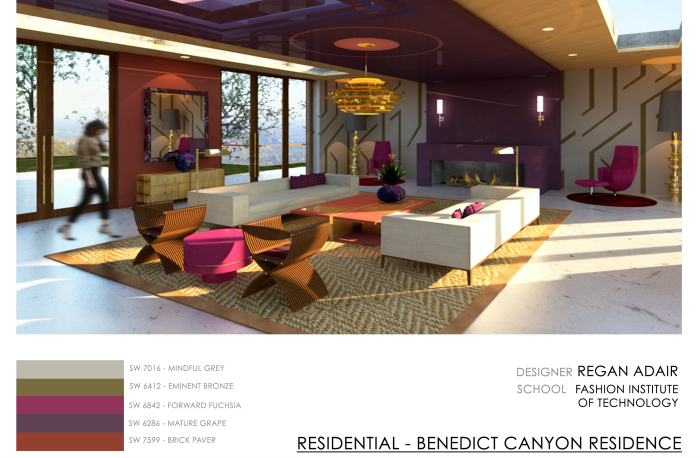 June 19, 2017
Sherwin-Williams announced the winners of its seventh-annual Student Design Challenge, which includes three winning parties in the residential and commercial categories out of the hundreds of original designs that were submitted, as well as two Facebook fan favorites. In addition to national recognition, contest winners receive cash prizes up to $2,500. New this year, $1,000 will also be awarded to the design school that first place winners attend. Celebrity designers Cynthia Rowley and Vern Yip, along with Sue Wadden, director of color marketing at Sherwin-Williams, selected the winners of this year's contest.
"We continue to be impressed with the caliber of work that these up-and-coming designers create," said Wadden. "The winners stood out this year because of the risks that they took to bring color to life in unexpected ways."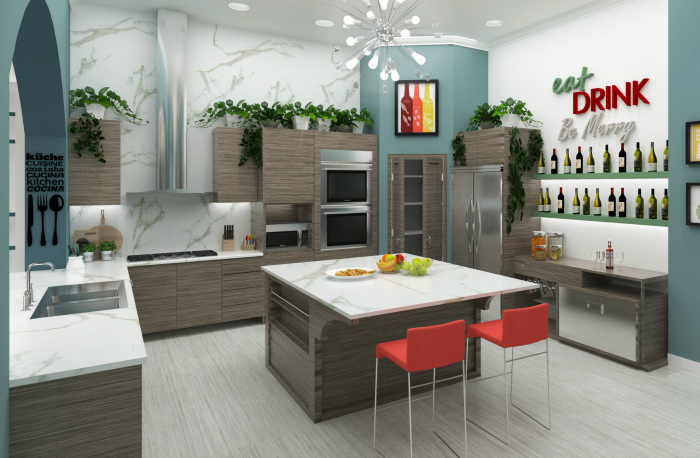 Regan Adair, a student at the Fashion Institute of Technology (FIT), won first place in residential design for a modern residence inspired by a carved Asian lacquered box, which incorporated jeweled and earthy tones. Nia Gibbs from Ringling College of Art & Design received second place. Third place went to Sarah Hansen from the Milwaukee Institute of Art and Design.
Courtney Christensen, a student from the University of Wisconsin at Madison, won first place in the commercial design category for her re-imagined e-commerce center that combined organic elements with bright colors. Coming in second place was Kate Sadler from Fanshawe College in Ontario. Mariela Ortiz from the University of Cincinnati received third place.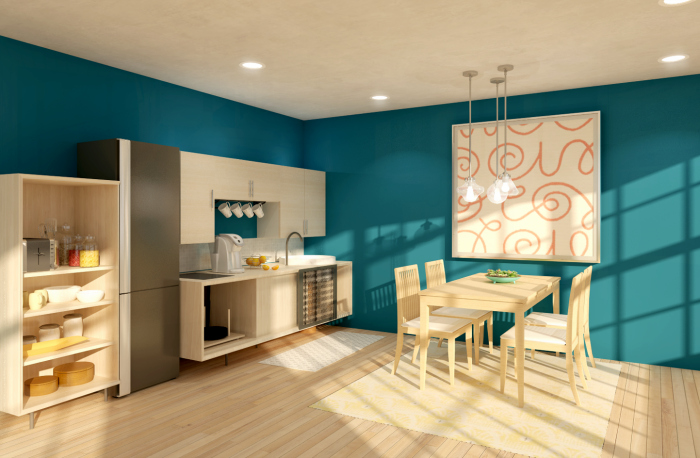 "This year's commercial entries were both breathtaking and incredibly innovative, demonstrating the power of color to positively impact the quality of our everyday experiences within our built environments," said commercial judge Vern Yip, award-winning HGTV designer and author. "Tackling a wide range of spaces that broadly affect all of our lives, the winning projects brilliantly underscore how smart color use can dramatically enhance everything that we do in a way no other design tool can."
As part of the first-place award, both Adair and Christensen are recipients of a cash prize of $2,500 and will be featured in an upcoming issue of Sherwin-Williams STIR Magazine, in the STIR eExtra email newsletter, on the Sherwin-Williams Facebook page for design professionals and at sherwin-williams.com. Schools of the winning design, FIT and University of Wisconsin at Madison, will each receive $1,000 toward design programs. Second-place winners received $1,000 and third-place winners $500.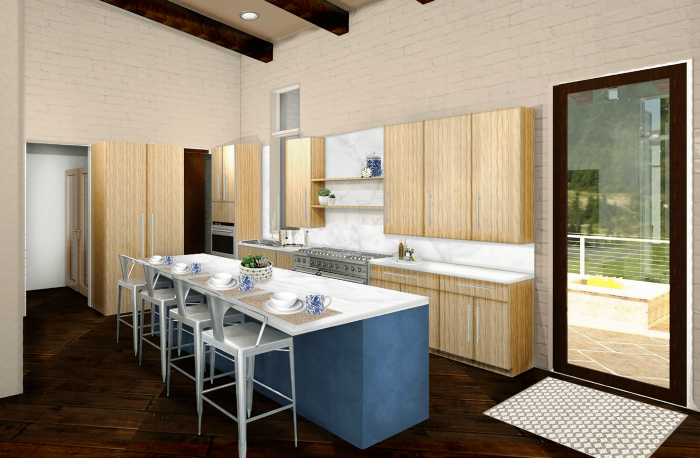 The Facebook fan favorite for the residential category went to Elizabeth Bixenman from Iowa State University for her mountain-inspired home designed for a balanced lifestyle. The design generated nearly 600 "Likes." At more than 300 "Likes," Ellen Straub from the University of Florida won the Facebook fan favorite in the commercial category for her vibrant high-end eyeglass store. Each fan favorite winner will receive $500.
Students were challenged to design an individual room or area in a home, or an entire home and/or commercial property such as a restaurant, hotel, museum, office or retail store. They could work individually or in teams and were required to use a minimum of three Sherwin-Williams paint colors in their designs. Entries were accepted from March 1 through April 15, 2017.